Double Decker Tent is also called Two Story Tent. Double Decker Tent structure provides the best space-saving solution by creating additional floor coverage where space is at a premium and space limited.
Two Story tents also can create a better viewing space for special events. Whether in use at golfing, tennis, horse racing, motorsport, or any other type of event, our innovative and user-friendly Two StoryTent systems are a sure winner every time.
As a manufacturer, we've been committed to providing high-quality Double Decker Tents and marquees at the best prices.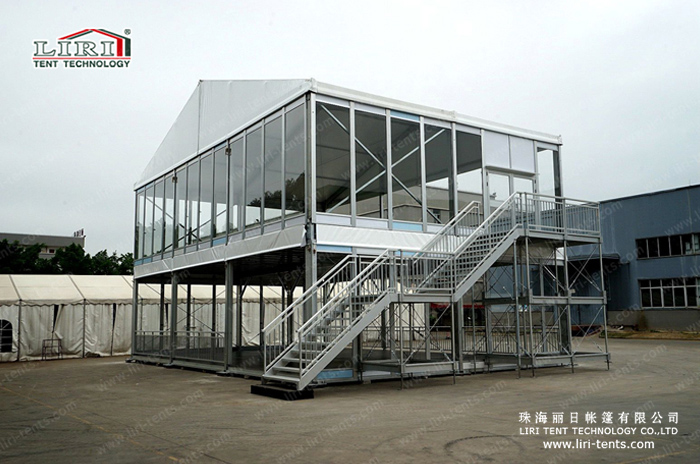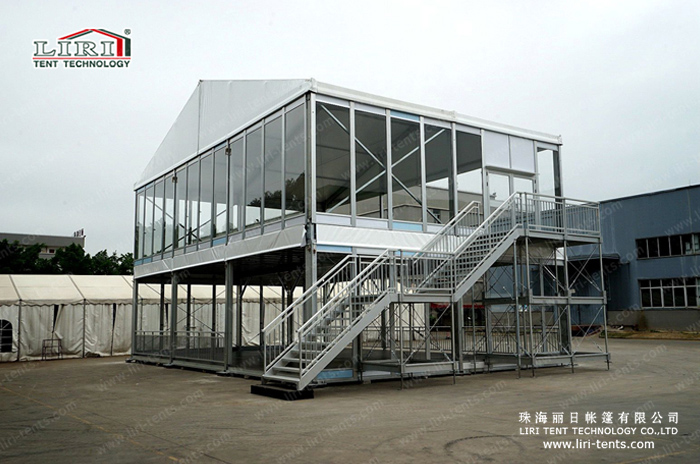 For this design, it is more cost-saving, it is based on the design of the tents which have already been bought from Liri Tent, therefore, after sometimes you want to enlarge your event center, you can purchase the first floor and then re-setup the tents. This is the updated design for the double-decker tent and is more cost-saving.
The first floor of the tent is fully utilized, serving as reception, office, or dining area, while the second floor of the tent is a VIP lounge area. A tent can be used as a temporary work area.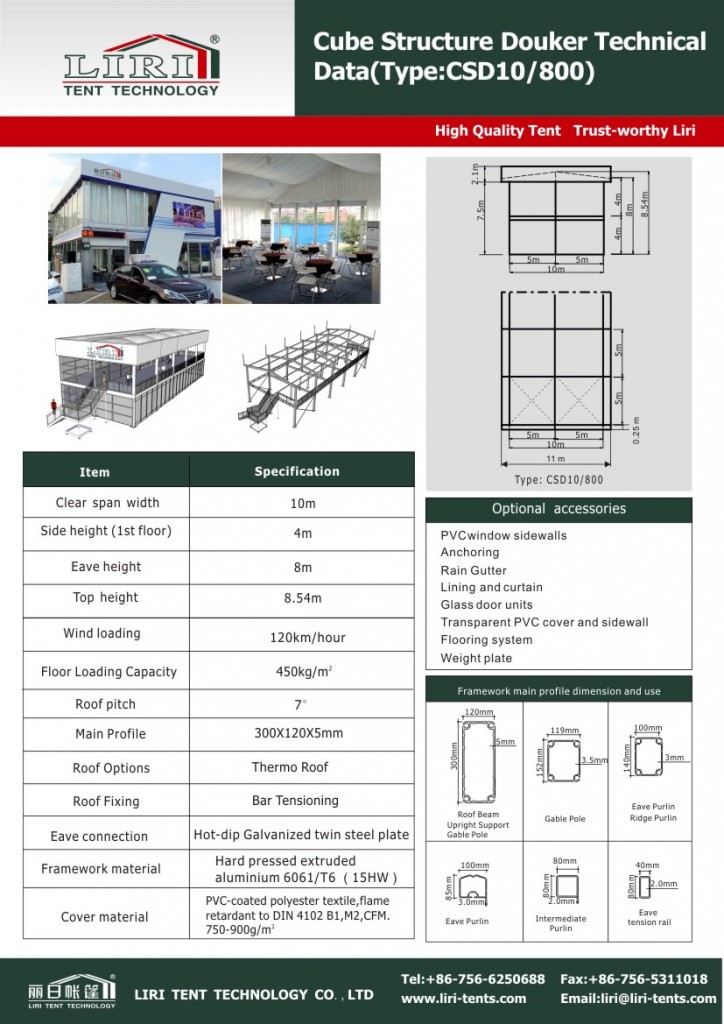 If you want to know more about our double deck sports tent, please click inquire.