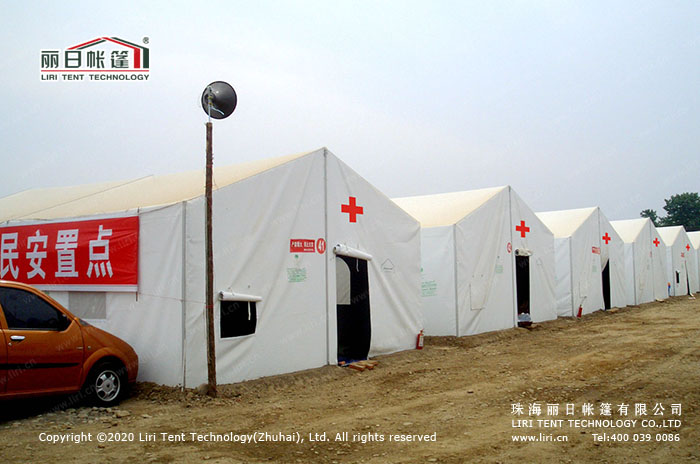 Nowadays, the Covid-19 has been impacting the whole world and millions of patients need treatment. So quick assemble of the medical emergency tent will be a necessary solution.
The modular movable medical tent is easy to assemble and disassemble without damaging to the site. Electrical equipment and medical equipment can be used with a tent. The medical tent is weatherproof for different seasons. It is a new modular design prefabricated type of tent which with a 5m bay distance as one unit modular and length can be 100m max.
In fact, emergency tents are not only for a medical emergency but also suitable for relief in ventilation and places of awful weather. For some international medical teams, they need to help people from remote villages such as eye diseases, febrile diseases, sexually transmitted viruses, mosquito-borne diseases, and others.
LIRI tents can be installed in a very short time to save human costs and speed treatment time. Currently, the city crisis is covid-19 around and medical teams need to provide disaster relief as quickly as they can. Our tents are made of durable industry aluminum and PVC fabric. The clear span width from 3m to 100m, the length can be extended due to customers' demand.
Medical tents from LIRI architecture delivered to different countries speedy like US, India for hospital, quarantine, warehouse and medical dormitory which can be set up within one week. It is the best option with high efficiency.