A Double-decker tent is also called a two-story tent. A Double-decker tent structure provides the best space-saving solution by creating additional floor coverage where space is at a premium and space limited. A two-story tent also can create a better viewing space for special events. Whether in use at a golfing, tennis, horse racing, motorsport or any other type of event, our innovative and user-friendly two-story tent systems are a sure winner every time. As a tent manufacturer, we've been committed to providing high-quality double-decker tents and marquees at the best prices.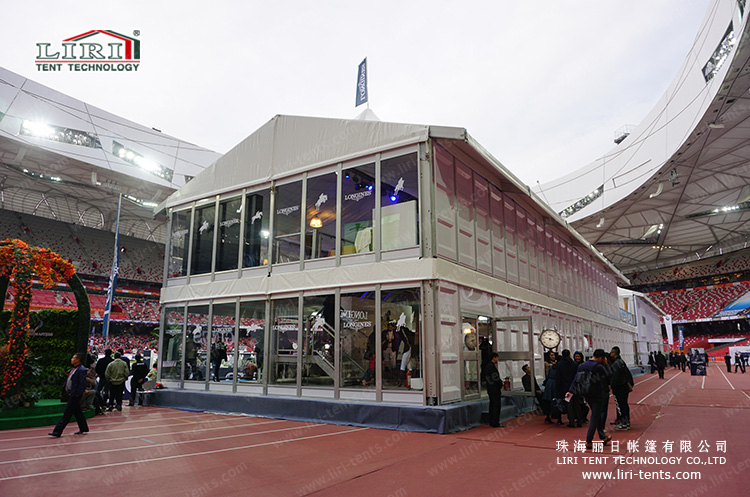 Double-decker tents are available in 10m to 40m clear span width and thanks to the modular design, there are no limited in length and fit to every of your occasion. Especially for VIP lounge or luxury events. The top shape of our double-decker can be A-Shaped, Dome, or Cube structure.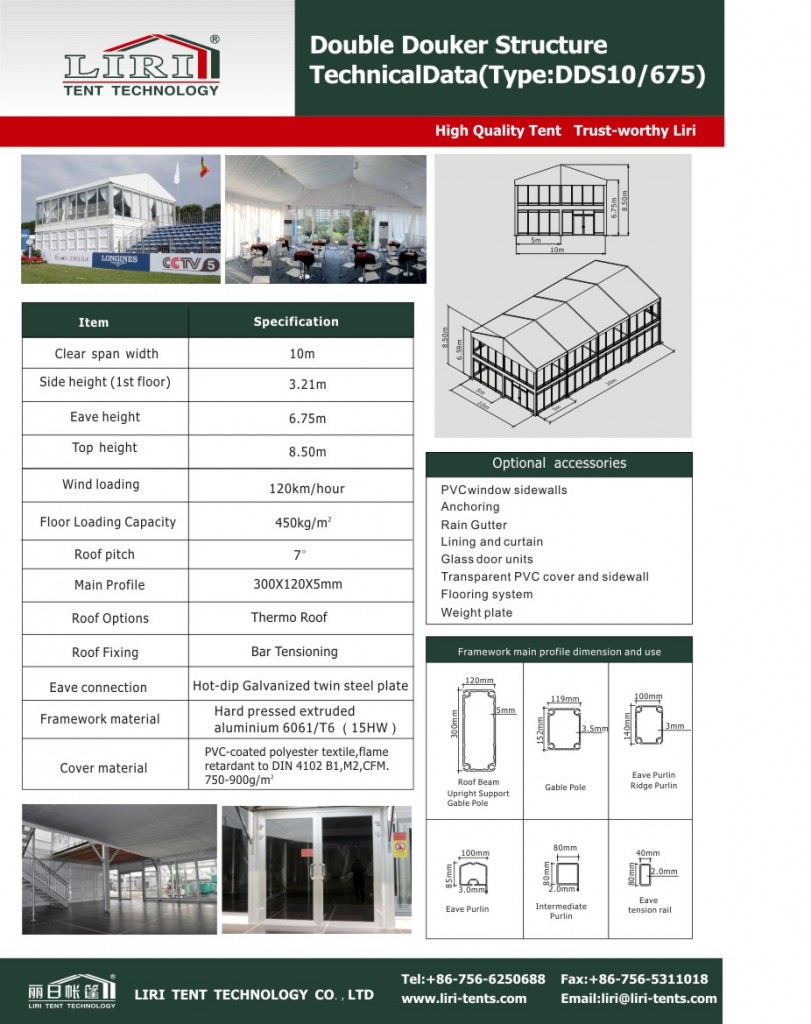 Please be free to contact us for more information.
Terry Yuan – Zhuhai Liri Tent Technology Co., Ltd.
Mobile/WhatsApp: +86-135 7066 9856; Skype: tent72
E-mail: tent72@liri-tents.com