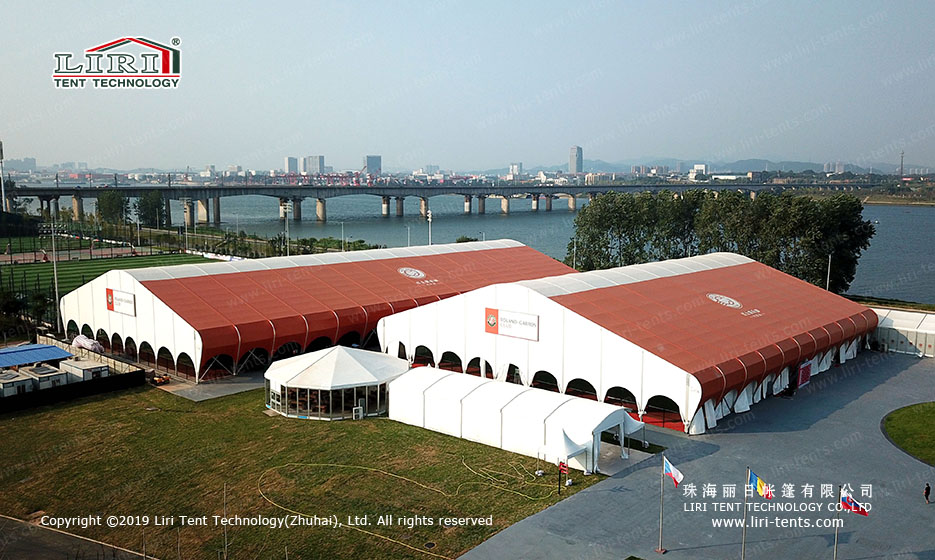 As the weather starts to swelter and the rain continues to fall, outdoor sports become almost impossible and this poses a great challenge to sports enthusiasts. Event-Tent's sports event tents solve this paradox and help operators and athletes achieve a win-win result.
Wherever there is an open space, be it a dark green, a vacant community site, the roof of a building, an open space in a commercial area or land to be developed, our sports frame tents can be erected on it.
The Free And Versatile Sports Arena Tent
This tent is 25x50m in size and is a clear span frame tent. After the frame tent has been erected, the construction team then lays and solidifies the sports ground rubber. This was followed by the planning and construction of the pitch wireframe. The construction process went exceptionally smoothly as there were no pillars in its internal space. Heavy machinery such as forklifts, pouring trucks, and cranes can move freely within the tent. This type of sports pitch renovation work usually takes only 30 days to complete in China. What about your city?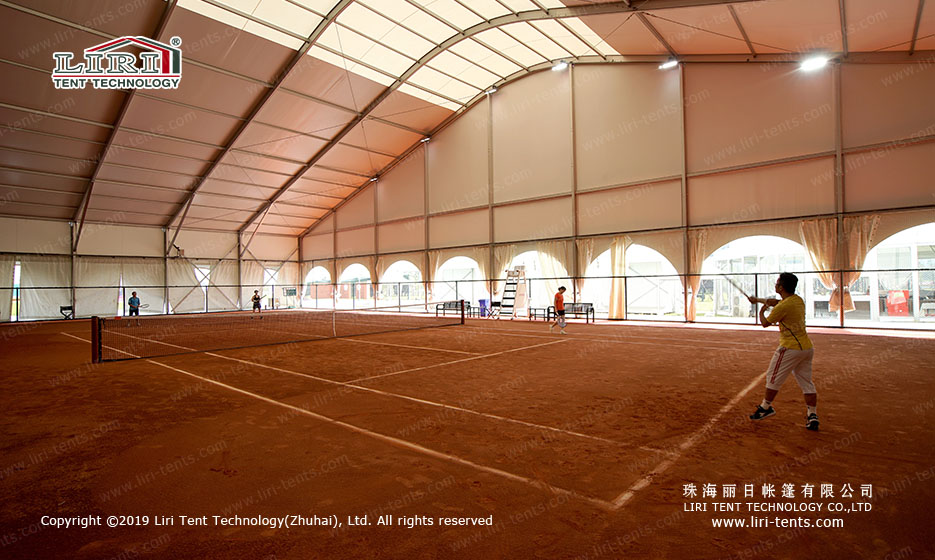 The A-frame structure is a combination of a steel firmware base and aluminum alloy pillars and can be installed on different floor types. The roof is covered with a double layer of PVC and can be replaced as required. Different tarpaulins including white, transparent, green, and patterned are available. In winter your gymnasium can be retrofitted with a heater or a thicker insulation cotton surround. Depending on your requirements, we also offer you roller blinds and double opening walls as well as the relevant accessories.