What should we pay attention to when planning a family party?
Time flies, the summer holiday is coming and goes with the gathering between the family every half a year. As the owner, have you had any ideas of the number of guests, the place, scale, and budget, etc? A high-class tent can not only create a fantastic atmosphere but also can help to promote the success of the party with its exquisite inside decoration. With a simple, luxurious, exquisite tent, the party will definitely be wonderful and impress the guests!
In summer, people would like to hold barbecue parties and music parties, because the food and music can easily entertain the guests and create a wonderful atmosphere. You have a swimming pool and a lawn and you want to hold a small-scale family gathering of 100 people. Do you know how to organize the party?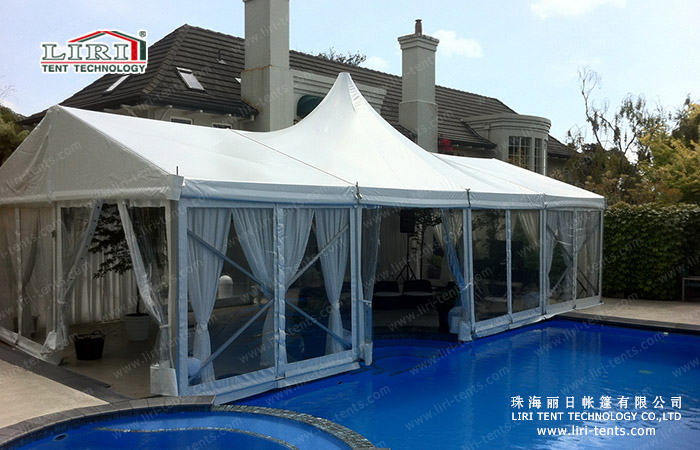 It's an economical way to rent a party tent?
A party tent can be easily installed and dismantled and it provides a spacious room. The biggest advantage of the tent is that it adopts a multi-point assembly type, which is fast to install and disassemble, protect the environment, provide comprehensive function. The design and decoration of the tent can be easily changed according to different themes.
At a child's birthday party, the host just needs to hang colorful balloons and colorful canvas on the PVC fabric, and decorate the tent with funny children's toys. The tent will look totally different! While at a teenage music party, the tent can be decorated in a different style with Idol posters, stylish decorations, sound equipment, and fun collections. The teens will definitely enjoy themselves at a wonderful and impressive party!
What should we do to prepare for a party?
When the event day approaches, the tent should have been set up. The electric facilities in the tents have been prepared and the carpets have been laid as well. Air-conditioning should also be prepared for the tents with plain sidewalls. Table, Chair, carpet, and wall decoration are needed to be ready well. Most of the work in the early stage of the party is in the tent, and the later stage is to arrange food and party programs.
It's easy to satisfy relatives and friends. Maybe a few ovens, two speaker devices, funny toys, and tasty food. All these things can make the guests impressive. The various and amazing ideas from the owner will promote the family party's success as well!