The 30m clear span polygon tent for sports from Liri Tent has no poles inside. It is more spacious than other pole tents, frame tents, or steel tent designs. This structure helps you make a place ideal for high-class events, especially for limited places.
The 30m clear span polygon tent with a plain grey PVC roof cover for sports is of modular structure design; the length can be increased and decreased by 5m bay distance.
And the warranty: 10 years for aluminum frame and 3 years for PVC fabric. But the life span of aluminum can be 20 years, the PVC can be 8-10 years.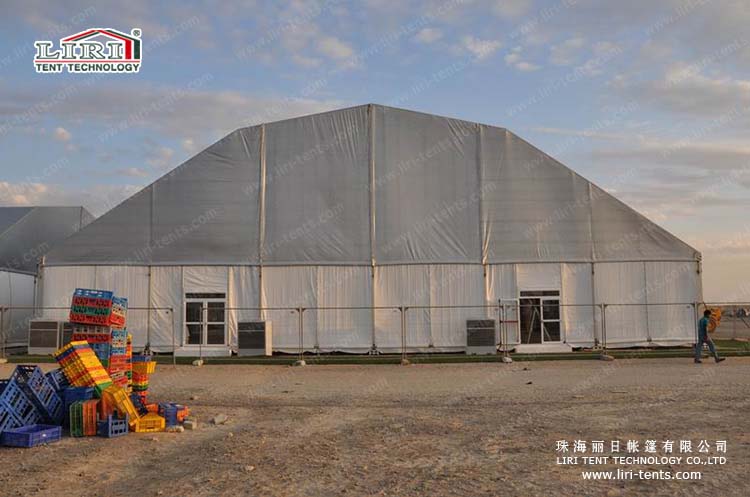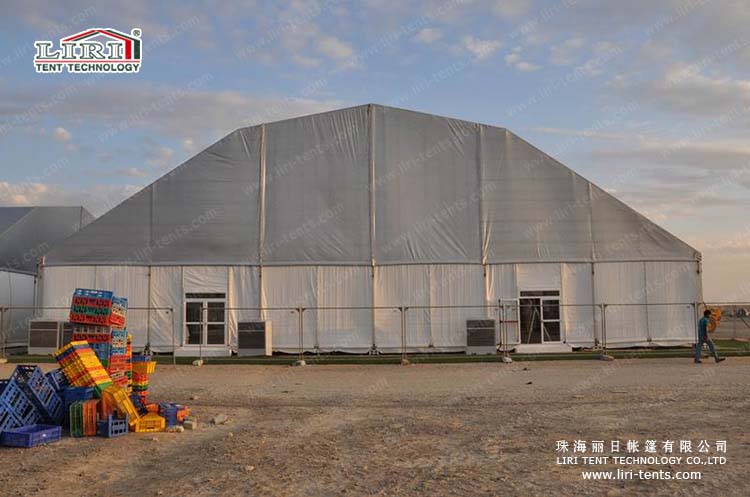 Here is the technical data for your reference, and just as we mentioned above, our tents are modular structure designs. So we can enlarge and diminish the tents based on your requirements.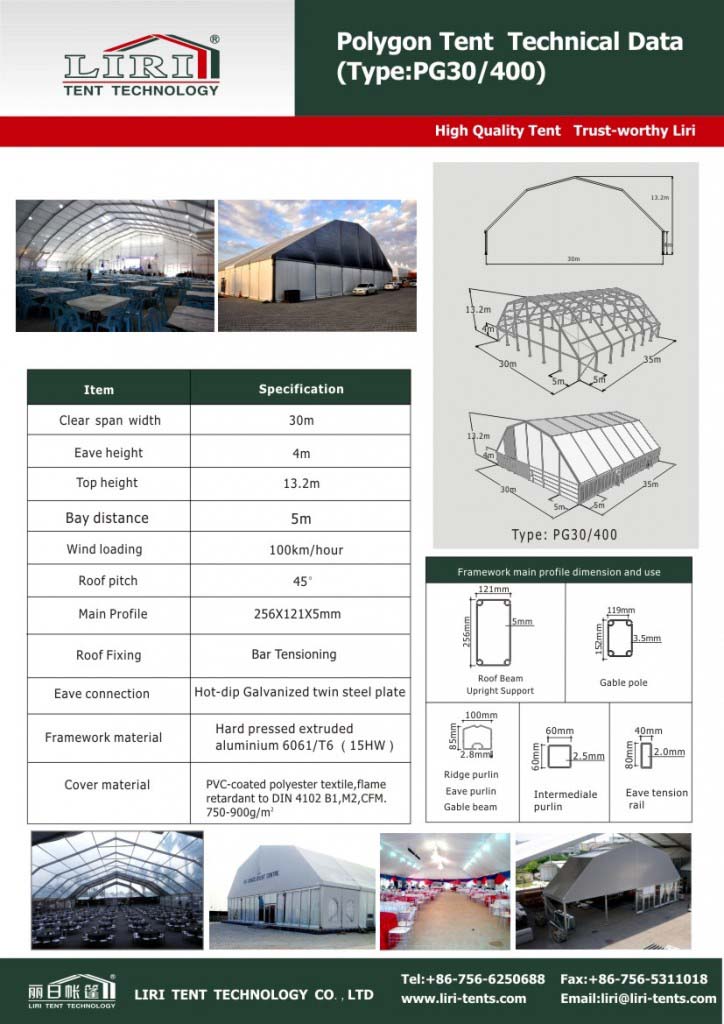 Optional Accessories
Covers: colorful cover, transparent cover, inflatable roof cover
Windows: dome or square clear PVC windows, mesh window, glass window for glass wall
Wooden Flooring System: VIP cassette flooring, simple cassette flooring
Doors: double-wing glass door, single-wing glass door, glass fire door, aluminum door, rolling shutter(automatic or manual)
Wall: soft PVC fabric wall, glass wall, ABS hard wall, sandwich panel wall, steel plate wall
Fixing Methods: ground anchors, weight plate, expandable bolts
Rain Gutters: inner roof beam rain gutter or rain gutter between two similar tents