An outdoor wedding has become a new trend in the past few years, but how to make sure the fluence of the wedding, will become a question. Normally, to make the preparation for the bad weather, the tent will be a very good option for you. Some people make like to hold their wedding at night, therefore, a transparent tent will offer you some surprise.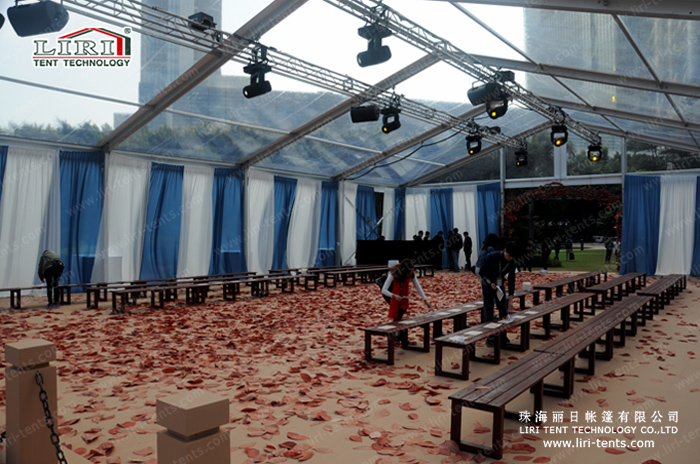 For the tent, the main frameworks( upright support and roof beam) of the Event Tent series are a 4-channel profile size of 152x119x3.5mm hard pressed extruded aluminum.
 Four-channel aluminum frame.
Galvanized steel connection pieces.
Kindred fabric system.
Bar tensioning roof system.
Interchangeable parts between sizes.
No exterior guy lines are required.
Full line accessories.