After using a long time for your standard A shape tent and more similar tents in your place, and without enough money to upgrade your tents with more luxury accessories? Here LIRI TENT will offer you a new idea.
It is very simple to make your tent more special, and easy to make it. Adding a high peak to your tents will be a very good idea. The high peak tent is always an eye-catching structure of its bell-shaped roof line. The Clearspan width of this series has a wide range from 6m to 40m. The high peak unit is able to join with the regular A-shape unit, and multi-sides unit to form a mixed tent.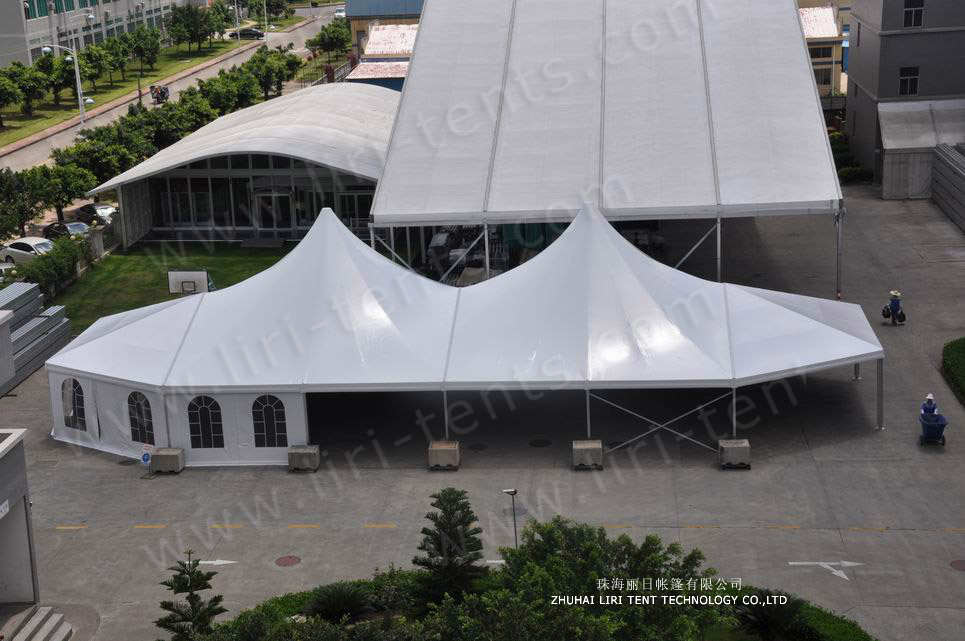 For the high peak, it can add on the basics of the A shape tent you have already bought, so that will only help you to save cost but also make something for your tent.