Internet Plus Frontier Technology Show was held in Foshan, China in August 2015. Including Alibaba, Tencent, Amazon, Baidu, Sina, Huawei, ZTE and other well-known companies have been participating in this Show.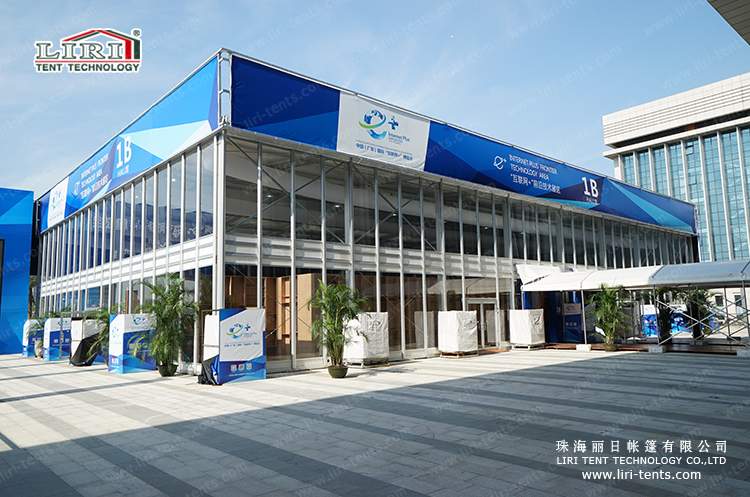 Liri Tent, as the exclusive tent supplier for the Show, provides over 1,5000 square meters of high-quality tents:
4sets of 50x65m A shape Huge Halls
1set of 30x105m Thermo Roof Cube Structure Tent in 8m side height
2sets of 25x40m Thermo Roof Cube Structure Tents in 8m side height
2sets of 25x30m A shape big tents
2sets of 30x30m A shape big tents
As well as hallway tents, air conditioners are from Liri company.