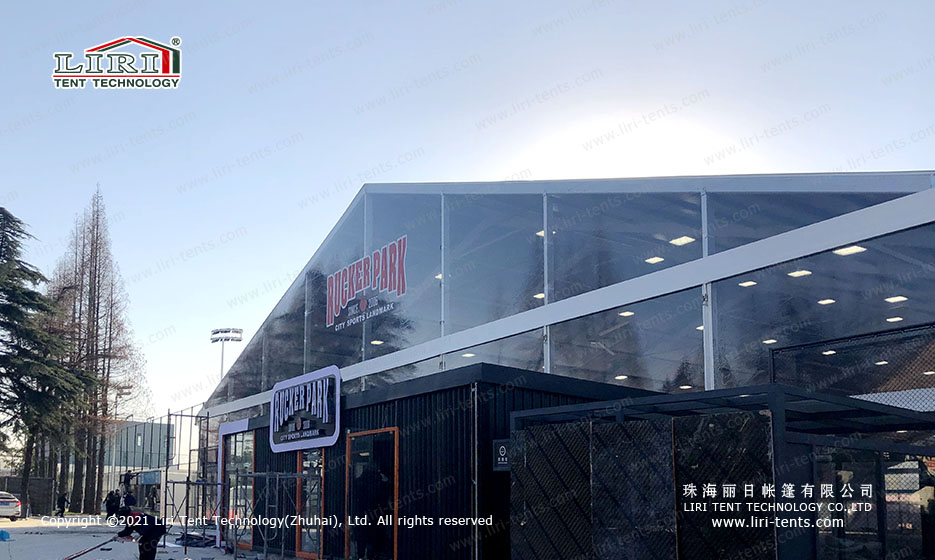 Different from traditional sports stadiums, our basketball stadium tent is a temporary building, a prefabricated modular building, which can be built on flat ground, or in idle areas in the city temporarily. As a supplement to temporary sports venues, it can not only greatly save the costs and reduce the waste of construction materials, but also be retained as a semi-permanent temporary building.
The basketball stadium tent does not require foundation construction, and there are no uprights in the tent to block it. It can also prevent damage to the stadium caused by excessive noise, dust, and heavy rain. The uprights are made of high-strength aluminum alloy, the imported multi-layer PVC polyester fabric is windproof, waterproof, and UV resistant, which makes the tent both beautiful and practical no matter where it is located.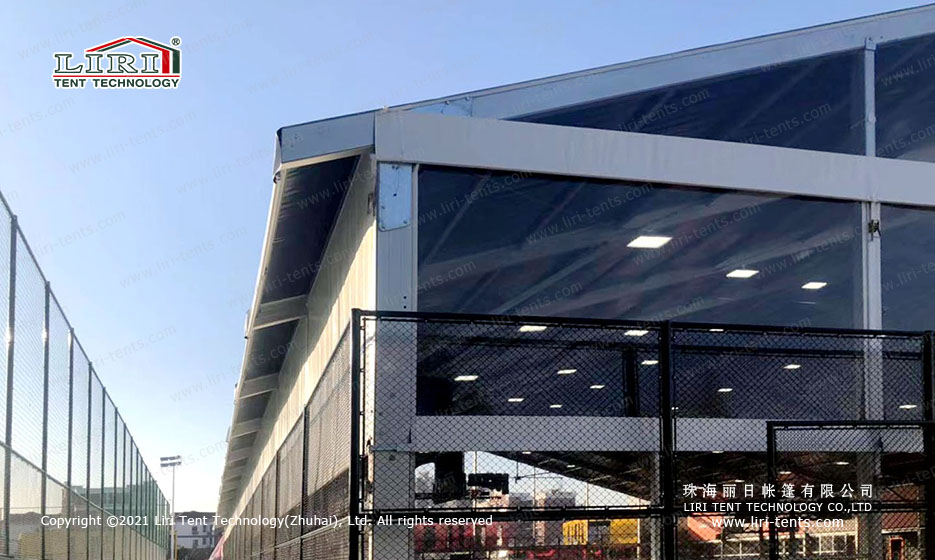 Compared with the traditional sports stadiums, the advantage of the basketball stadium tent is that it can be installed with various accessories, such as the lighting, heating and cooling air conditioning, sidewall covers, hard walls, and spectator stands. The transparent PVC fabric and sliding windows are recommended by making the entire space wider, ventilated, and environmentally friendly, which makes it unnecessary to turn on the lights during the daytime. With the automatic access control system, all personnel entering and exiting the venue need to swipe their cards, which guarantees the safety and operation of the venue.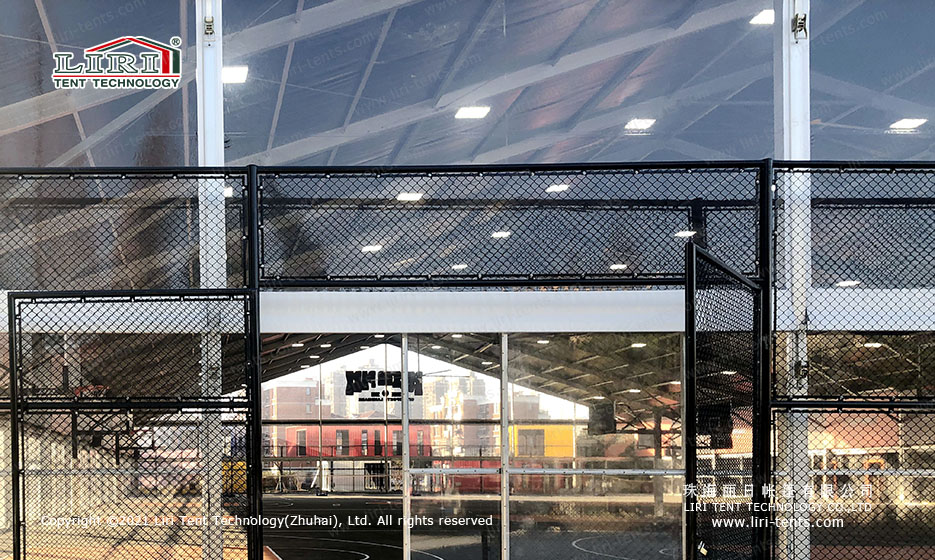 If you want to build a basketball stadium in a short term, compared with the large capital investment of a professional basketball stadium, our prefabricated and modular basketball stadium tent will be the best choice. If you have a customized need, please consult us immediately.