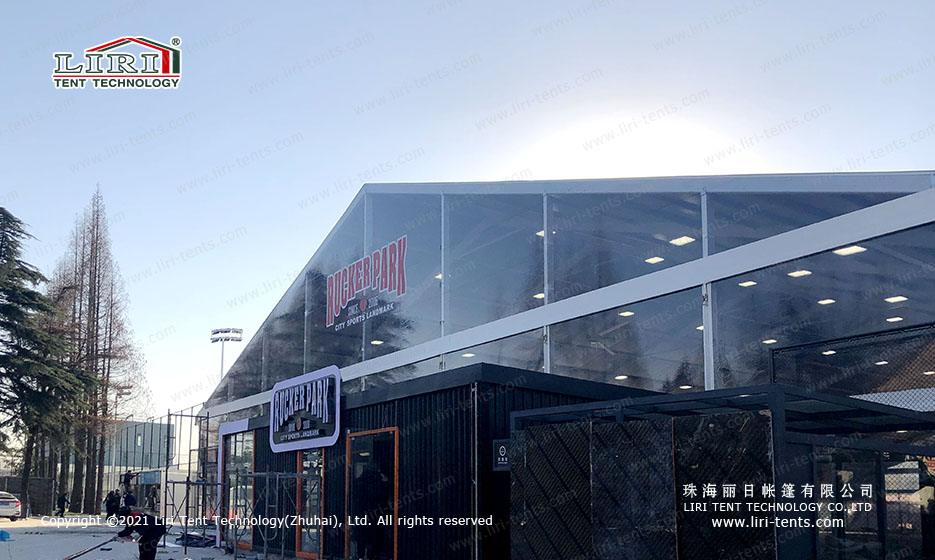 Unlike fixed building stadiums, our basketball court tent is a modular building. It can be erected not only on the open ground but also on the roof. The basketball court tent makes maximum use of every unused space, even under the overpass. Significant cost savings and less waste of construction materials. Eventually, it can also be retained as a semi-permanent type of building.
The basketball court tent can be constructed in place and set up in place. When built, it can block outside noise, dust, and damage to the court from rainwater. There are no pillars to cover the inside of the tent, and 100% of the internal space is used.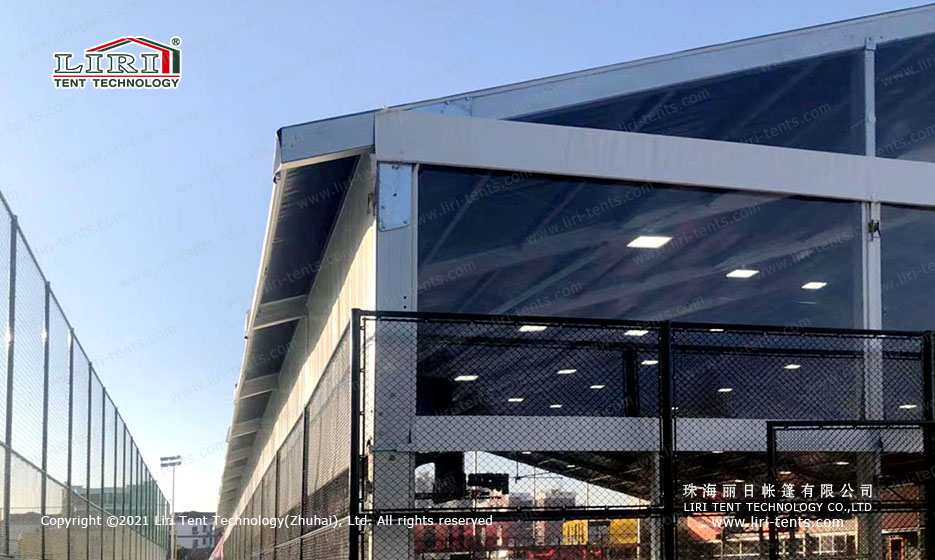 Almost the same as the stadium. Basketball court tents can be installed with various important accessories such as lighting, heating and air conditioning, sidewall covers, hard walls, bleachers, etc. Of course, we recommend using transparent PVC fabric and sliding windows for the reason of easier lighting and brighter space. At the same time, add an automatic access control system so that all people coming in and out are recorded. It greatly guarantees the security and daily operation of the arena.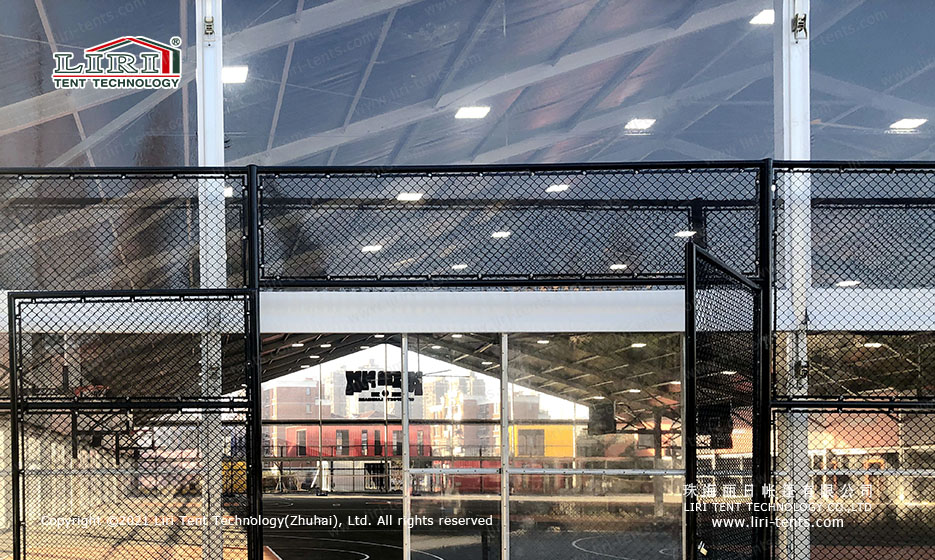 Building a new stadium often requires a huge investment of money and time. However, the basketball court tent is a semi-permanent modular building with a construction cycle of just one month. The contrast is quite striking.
For more information on custom basketball court tents, please contact us.