Sport Event Tent is a movable sports arena. It is able to provide an indoor environment at almost any place for various sports. The eave height is 7m. The customized design is available for size and accessories.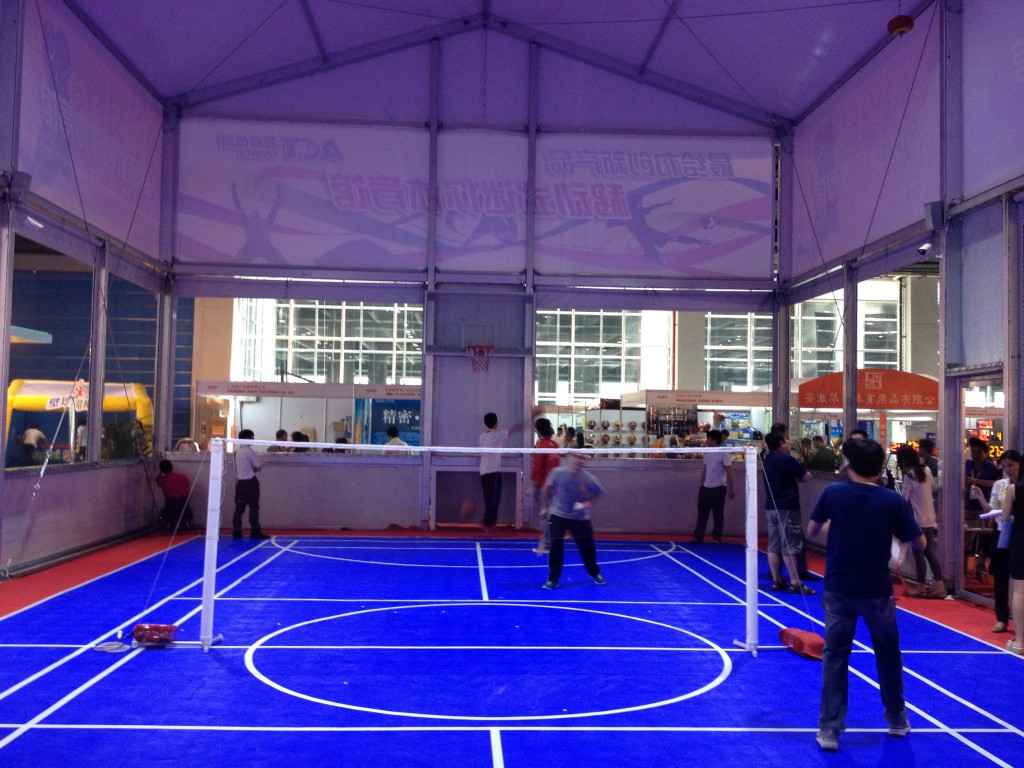 Clear span design 100% Interior space available
Easy up set up at all kinds of ground
Modular system, able to flexibly extend and move
Cost effective than fixed structure
Customized design for field requirments available
Durable materials of alluminum frame and PVC roof cover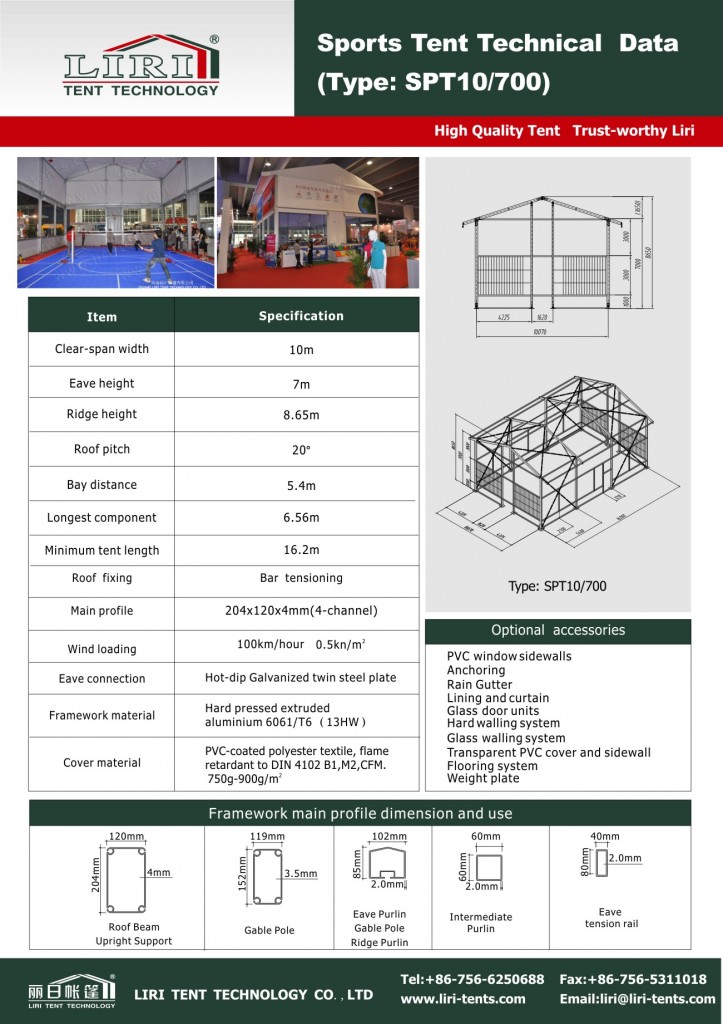 Sport Tent 10m, with 7m side height, 8.65m ridge height, which is very popular for the tennise cometition and basketball games, with 204x120x4mm main profile.
For more information, please contact:
Chloe Yu\
+86 188 1865 0996
tent70@liri-tents.com