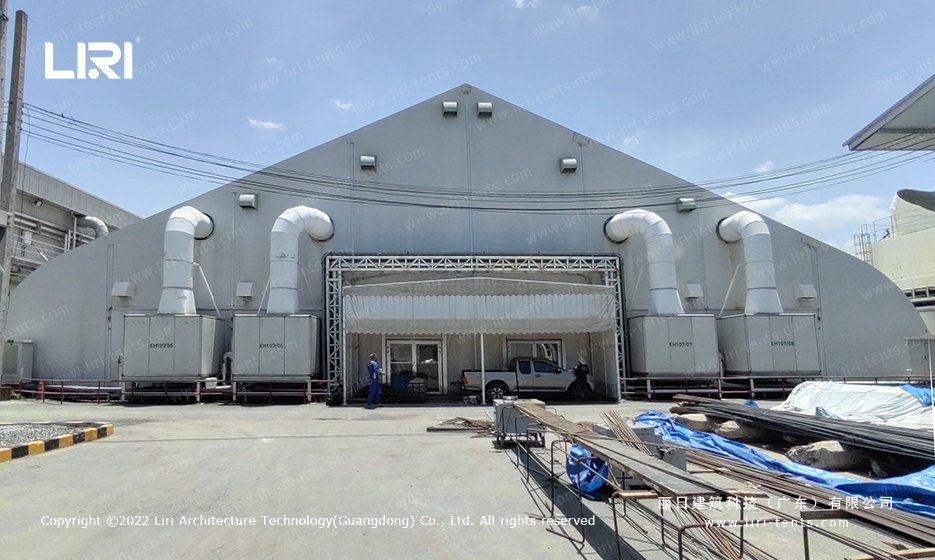 The clear span tent is called the TFS Curve Event Tent, which has a more unusual shape than the traditional A-Tent. It is a modular structure that can be increased or decreased in 5m intervals.
Not only is the Curve Tent robust and durable, but it is also resistant to winds of up to 100km/h (0.5kn/m²). With its modular structure, this 40x20m Curve Tent is flexible and easy to dismantle and store in a small volume. It can be used for many temporary events as well as the Big Tent range and is also a good choice for permanent construction. Thanks to the curved aluminum roof beams and the well-established roof tensioning system, it is more resistant to wind and snow loads.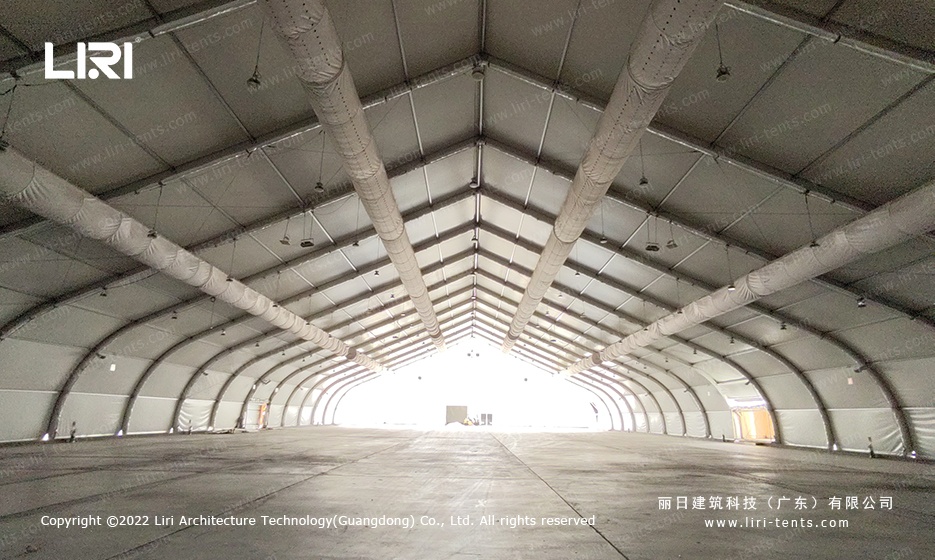 This 40x20m TFS Curve Event Tent has been a well-known local venue for exhibitions in Pattaya. Not long ago, the owner had the tent re-topped as needed. The original white tarp was replaced with a transparent and white tarp, which has the advantage of being able to take advantage of the sunlight during the day and act as a skylight at night to see the wonderful sky.
Most of the clear span tents are 'fixed' to the ground with long steel tent stakes, so there is no need for ropes or 'pull lines'. In addition, many of these tent structures can withstand strong winds and meet all national building and fire codes.