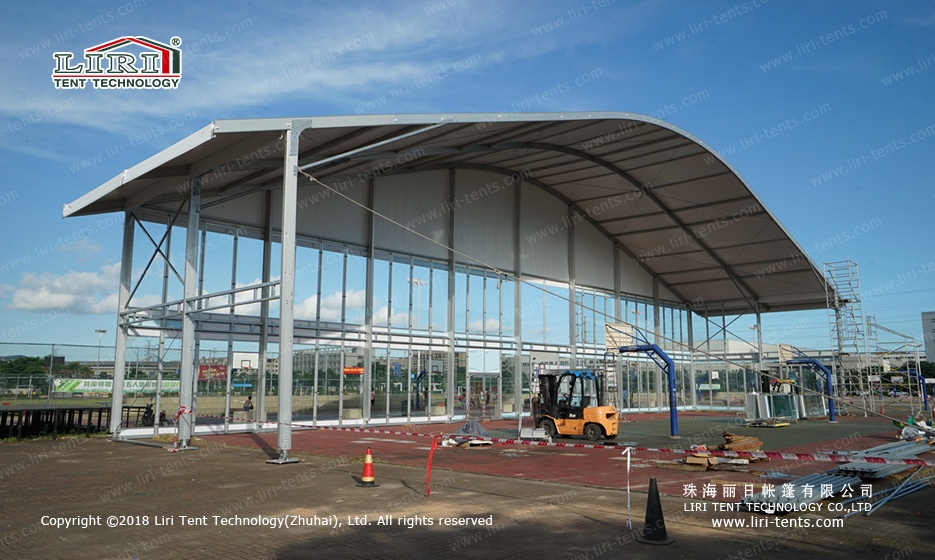 High-quality outdoor event arcum tent can provide the best temporary space for large events, weddings, parties, stadiums, etc. Our clear span tent can hold various events because it can be freely adjusted in length and width, 10m, 15m,20m event more, customized according to customers' needs.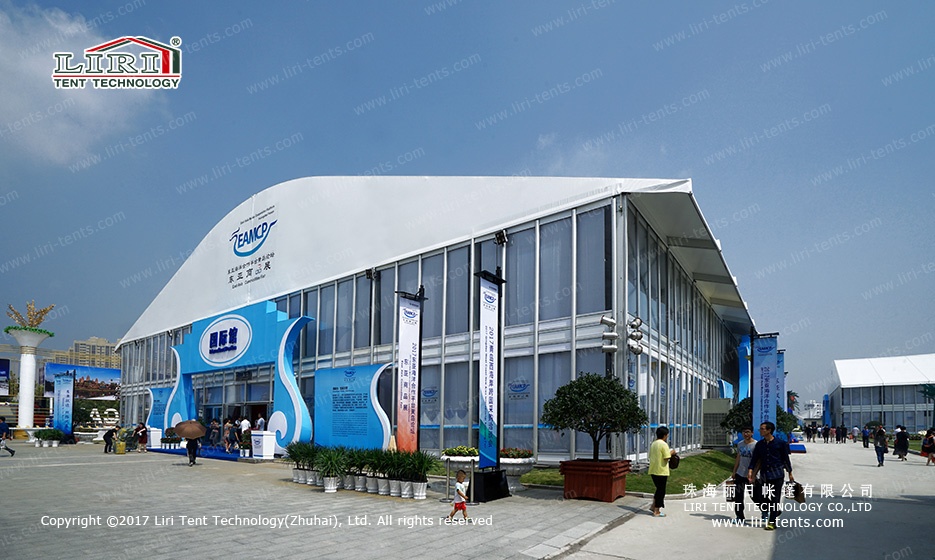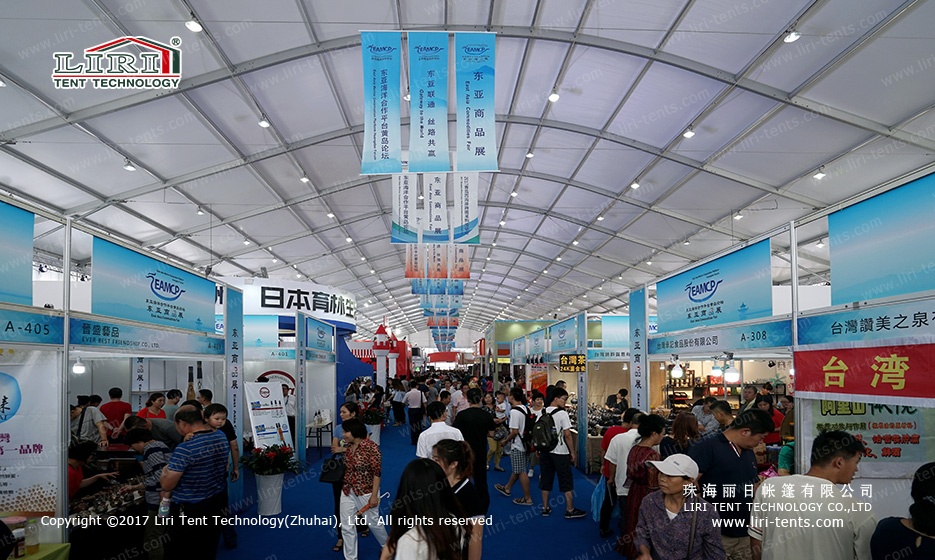 Large arcum tent are offered in different series and they all have good waterproof advantages. By adding rainwater deflectors to the eaves, edges, and floor, the tents will not have any water penetration. Depending on the customer's needs, high-quality glass walls, strong aluminum frames, and 7mm glass can be installed on the doors of the tent.
The outdoor arcum tent is easy to set up and take down and can be reused many times. We offer arc tents with spans from 15m to 60m for sale, including delivery and installation costs, with good after-sales service. For short-term use, please choose the rental method, renting by 15 days cycle (including installation time) at a cheap price. We deliver materials directly to your construction site and help you complete the installation and provide good after-sales service.
Outdoor Arcum Tent Dimensions
| | | | | |
| --- | --- | --- | --- | --- |
| Span Whidth | Eave Height | Ridge Height | Bay Distance | Main Profile |
| 15m | 3.92m | 5.4m | 5m | 300x120x5mm (4 - channel) |
| 20m | 3.92m | 6.3m | 5m | 300x120x5mm (4 - channel) |
| 25m | 3.92m | 7.15m | 5m | 300x120x5mm (4 - channel) |
| 30m | 3.92m | 7.87m | 5m | 300x120x5mm (4 - channel) |
| 40m | 3.92m | 9.6m | 5m | 300x120x5mm (4 - channel) |