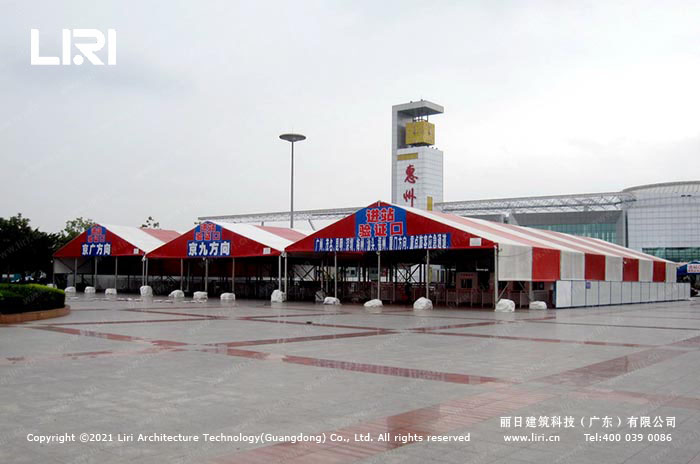 In addition to the common A-shape clear span tent, we also have a dome tent, high-peak tent, arcum tent, curve tent, multi-side tent, and so on. The color of the tent can be customized as well.
Generally speaking, the best colors are lighter colors like light blue, gray, and green, as they reduce heat inside the tent in the summer. White tent colors are easy to match. Natural greens and browns are perfect for forested environments, while bright colors like yellow or orange make campsites easier to spot in dense woods.
Besides, we can also customize the pattern for the tent, like slogan, logo, pattern, personal portraits and etc. In large-scale sports events and official events, the tent will be printed in several company names. While large-scale exhibitions or carnivals prefer customized tents with creative logos.
The clear span event tent is a highly customized modular building. From the shape of a tent to fabric color and external billboards, they all can be customized. The clear span tent is a cheap and fast solution.