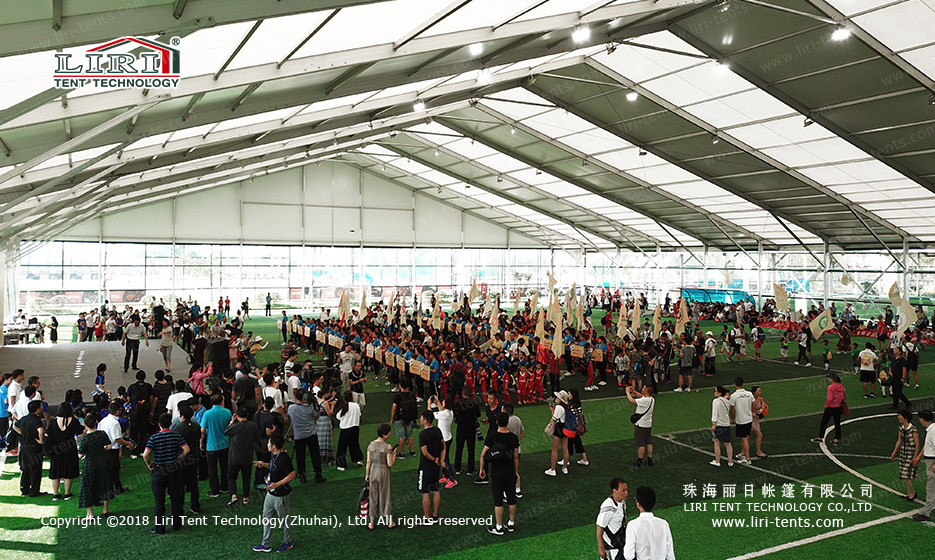 There are many soccer fields in the impression, but they are mostly open-air and outdoor. This means that you can't play soccer when the weather is bad. Now, the net span movable tent provides them with a sheltered outdoor soccer field.
Compared with the traditional stadiums, the construction of sports tents does not require the stacking of steel and concrete. You can even build them right in place, install them, and put them into service immediately. If short-term use can also choose the way of tent rental, which undoubtedly all greatly reduce the cost of sports tents.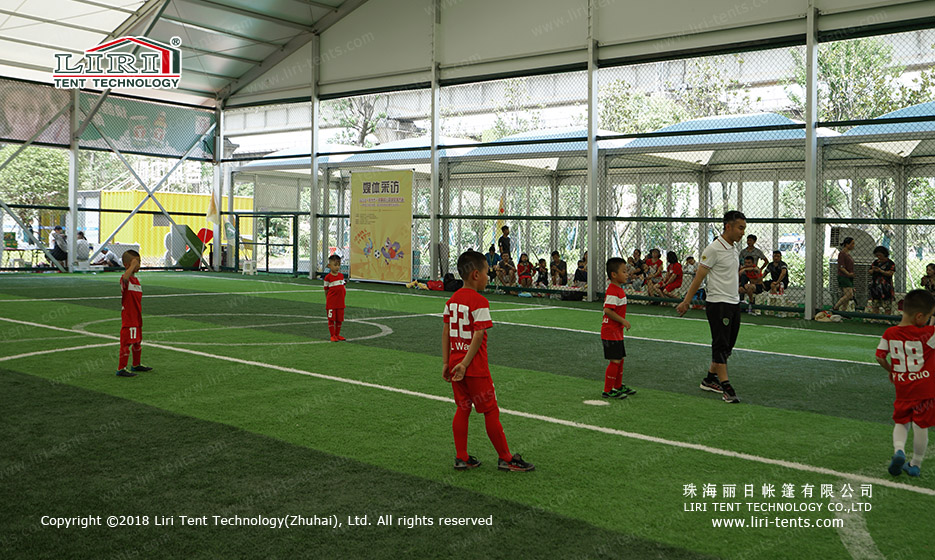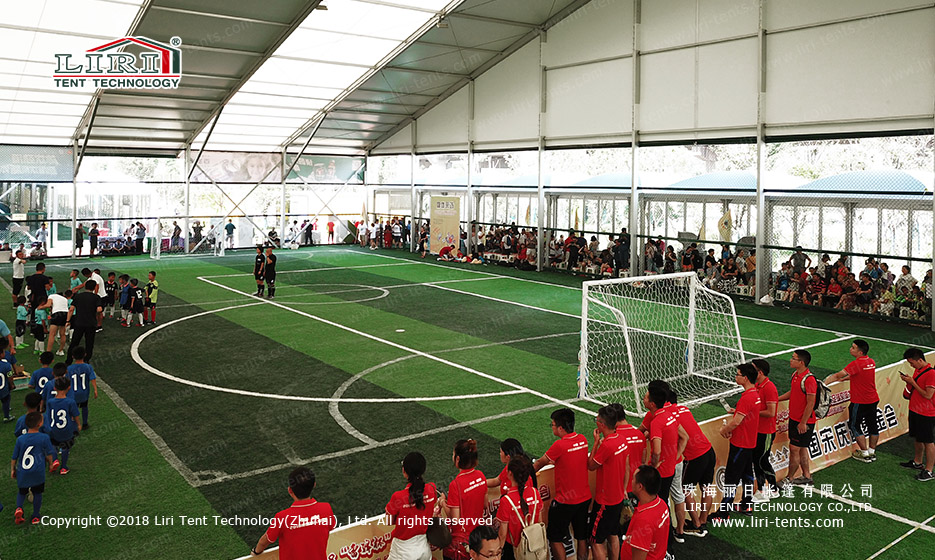 The safety factor of the canopy is extremely high. The tent frame is made of high-strength aluminum alloy, which can resist wind level 8. Our tent fabric is flame retardant, wear-resistant, waterproof, and UV resistant.
Our sports event tents can be customized according to customer requirements. No column in the middle of the tent can, you can enjoy training in the soccer tent.