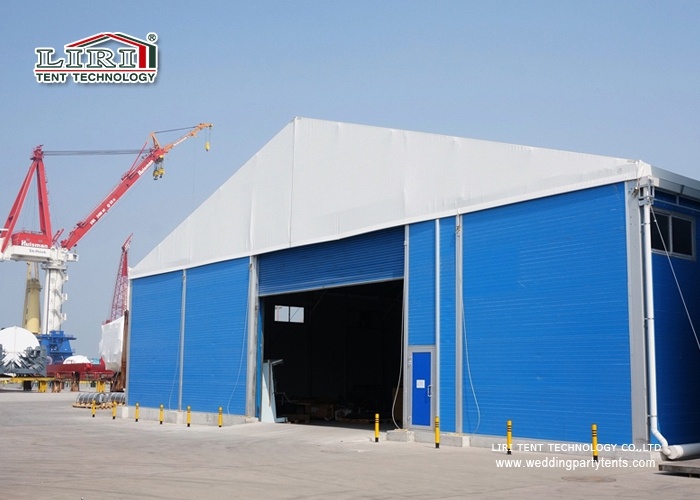 The rapid development of e-commerce platforms has led to the rapid development of logistics and warehousing. However, there are many areas where warehouses are far from enough. Therefore, many logistics enterprises tend to use aluminum alloy warehouse tents to solve the problem of insufficient space. This involves the blind spot of many people's knowledge about warehouse tents, and its features and advantages are introduced below.
Flexible space and area clear
Aluminum assembly tent building is a temporary building, even if it is a large area, approval is also very convenient, space can be built 3-80 meters span, unlimited length, height can be customized, no column in the middle to build a reasonable allocation of space, easy management.
Fully functional and responsive to demand
The PVC tarp and aluminum alloy structure are used for the conventional erection of the storage tent. Not only the frame itself is rigid enough, but the tarp material can also be rainproof, mildewproof, and flame retardant. Different machines can be externally installed, such as ventilators, freezers, crawler forklifts, inverters, and other professional machines.
Long service life and easy operation
With excellent frames and good materials, the actual service life of frame tents can reach 20 years. The frame can be checked by staff appointment every 5 years. The canopy can be changed according to the demand, and transparent, colorful, and customized models are available.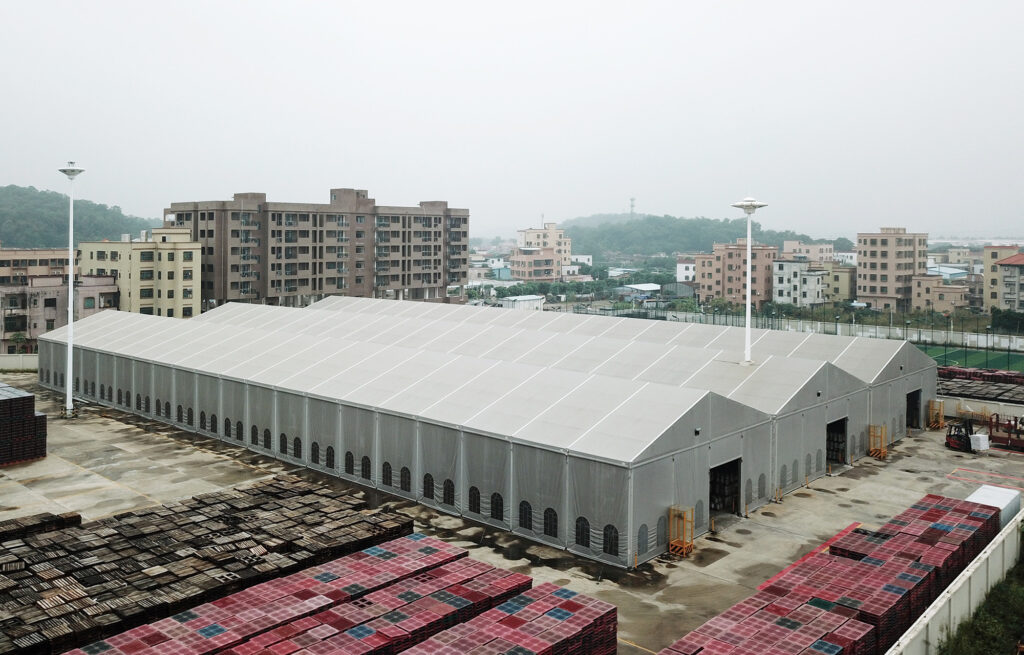 Tents bring convenience to our production and life, as well as saving economic costs. Many warehouse tents take up a huge amount of space and are low-cost to use, and can even be rented. Once erected, they can be used for a long time. In the subsequent use, logistics companies increase or reduce the tent span according to the demand.