Event tents for wedding provide an ideal way for someone to host their reception and they have many advantages over other venues for getting married. There are many reasons for this,and there are many ways in which wedding tents are superior. Here we will look at some of them and at how you get stand to benefit.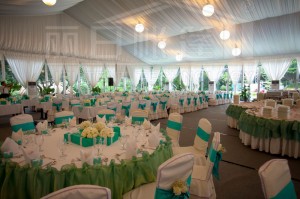 First of all, marquee for wedding are ideal for anyone hoping to get married somewhere that does not have an indoor venue for getting married. This then means that they can choose somewhere like a forest where they went on dates, or somewhere like the moors. It also means that they can get married somewhere like a friends garden if its large enough and can this way save lots of money. By quickly erecting a tent they can save a lot of time and money and create something just as nice.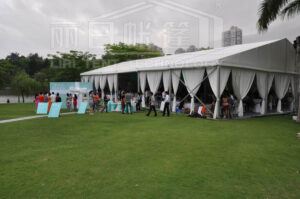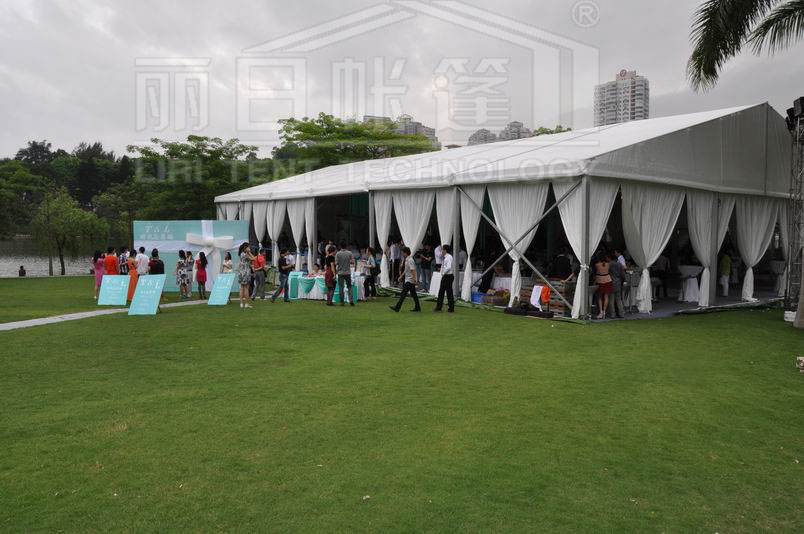 The other big reason that marquee for wedding are so useful is that they allow you to get an outdoors feeling to your wedding without being at the mercy of the weather. An outdoor wedding is a great feeling and makes for some wonderful photographs, but unfortunately it often leaves the wedding at the mercy of the weather – and all it takes is a freak down pour for the wedding to be ruined.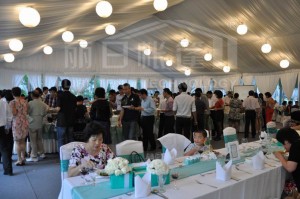 To this end marquee for wedding are a great solution. These can be erected easily in any location by simply popping them up,and that then means that the area is kept under shelter but at the same time people are close to the outdoors and able to benefit. The wedding also of course costs a whole lot less as a result of the wedding being based somewhere that isnt a traditional venue and doesnt cost a lot of money to rent out.
Sophie Liang
Direct: +86-756-6320926          Mobile/whatsapp: +86-18818651021
E-mail: tent67@liri-tents.com    Skype: tent67
http://www.eventtentsforsales.com/liri-tent-50m-auto-show-big-event-tent.html