The high peak tent always is an eye-catching structure of  its bell-shaped roof line. Clear span width has a wide range from 6m to 40m. High peak unit is about to join withthe regular A-shape unit, and multi-sides unit to form a mixed tent.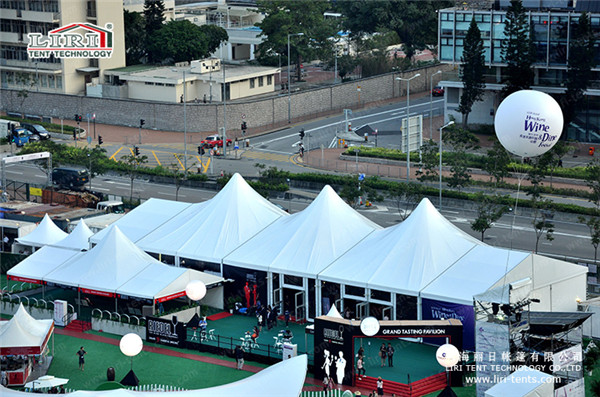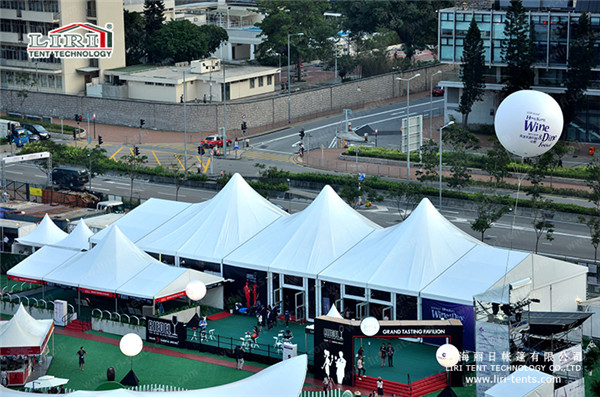 1.  For this series of tent it is eye-catching appearance with peak roof line.
2. Flexible to connect with A frame and polygon units.
3. Full range of accessories compatible
4. Clear span design 100% interior space available
5. Various sizes available
6. Bar tensioning system
Technical Data