Hard to find suitable tents
For large-scale outdoor sports events, if the number of participants is expected to be 10,000, it is not easy to find a suitable site. Buildings with different functions should also meet the needs of sports events. It is very difficult to rent such buildings. Considering that planning a large sports event is not easy. At this time, it is necessary to rent or temporarily build a mobile tent.
A sports event often needs to use many types of tents to support the smooth progress of the activity. For example, A-frame big tent, arcum tent and multi-functional double-decker are widely used for security inspection square, media center, exhibition hall, equipment storage, athlete lounge, command center and so on. Coincidentally, we have helped many world-class event organizers designs these tents in the past, and we are happy to help you.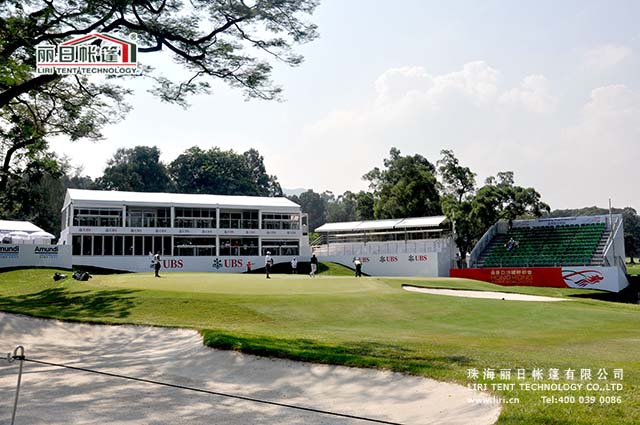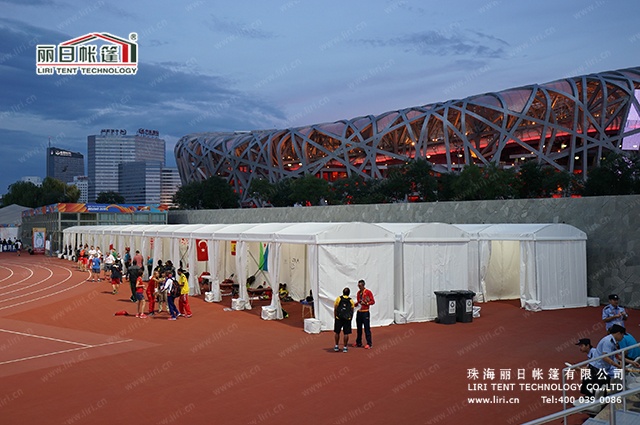 Which tent suits me
The size and height of the sports tent can be very flexible. The organizer provides a number of participants, venue scale and function. After an on-site investigation, we can put forward the construction scheme. The tent span is generally 5 meters apart, and the length can be expanded infinitely. And for the tent shape, A-frame tent, arcum tent, geodesic dome tent, polygon tent mixed high peak tent, and so on.
The activity information, brand logo and other information can be printed on the PVC roofing through silk-screen printing or spray painting, so as to facilitate the audience to quickly find the competition venues.
We focus on high-quality tents
We don't have many requirements for the foundation, just need a flat land and we can build up all the sports event tents in a week. In the later stage, all the tents can be dismantled in 2-3 days. For the organizers, it saves a lot of costs, environmental protection and does not pollute the environment.
According to the needs of the organizer, if necessary, we can send a professional installation team to install our sports event tents. Generally, we need to reserve some time for material preparation, construction and transportation. So you'd best to place the order 20 to 30 days in advance. In order to ensure the stability of each sports event tent, our engineers and installation team will confirm it on-site many times to make sure it is safe.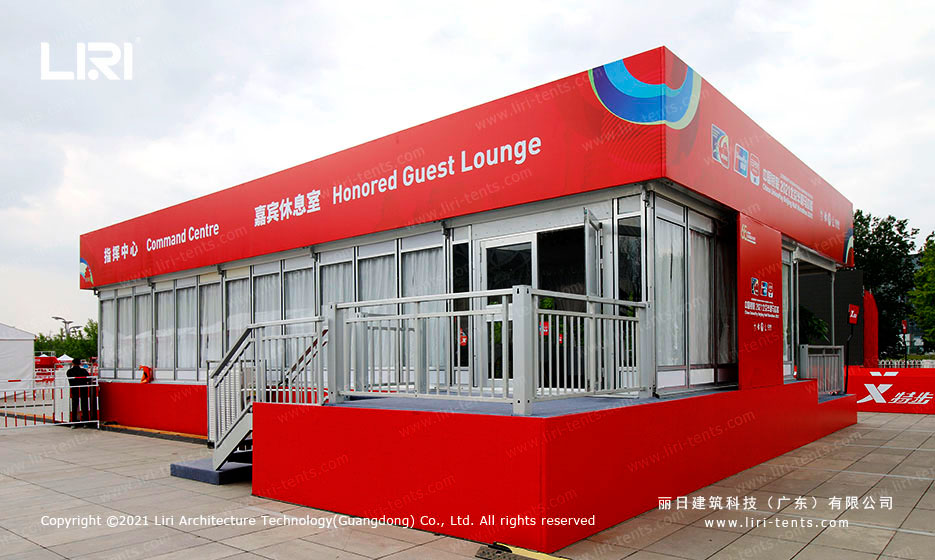 Part Of The Sports Event Tent Cases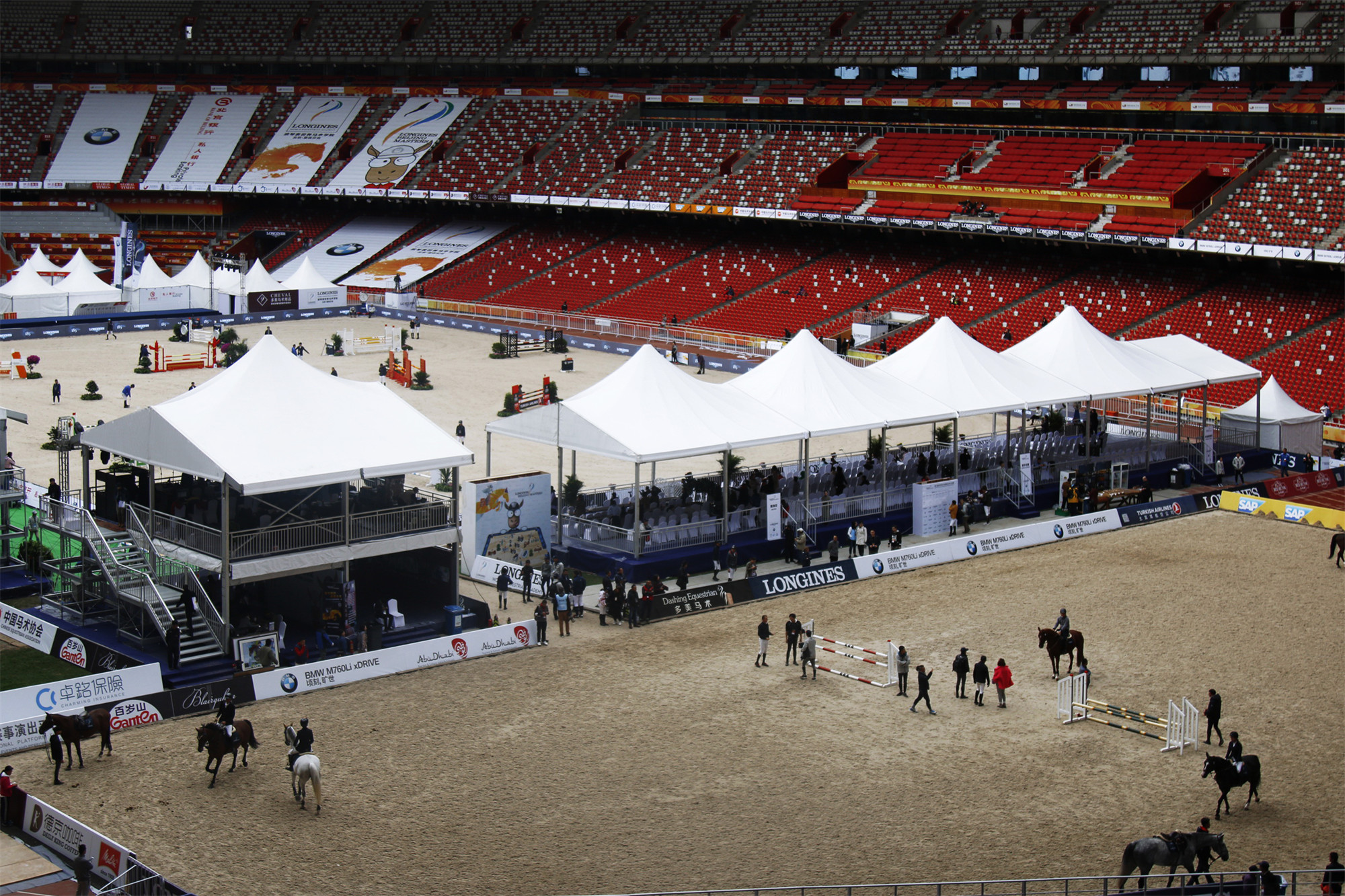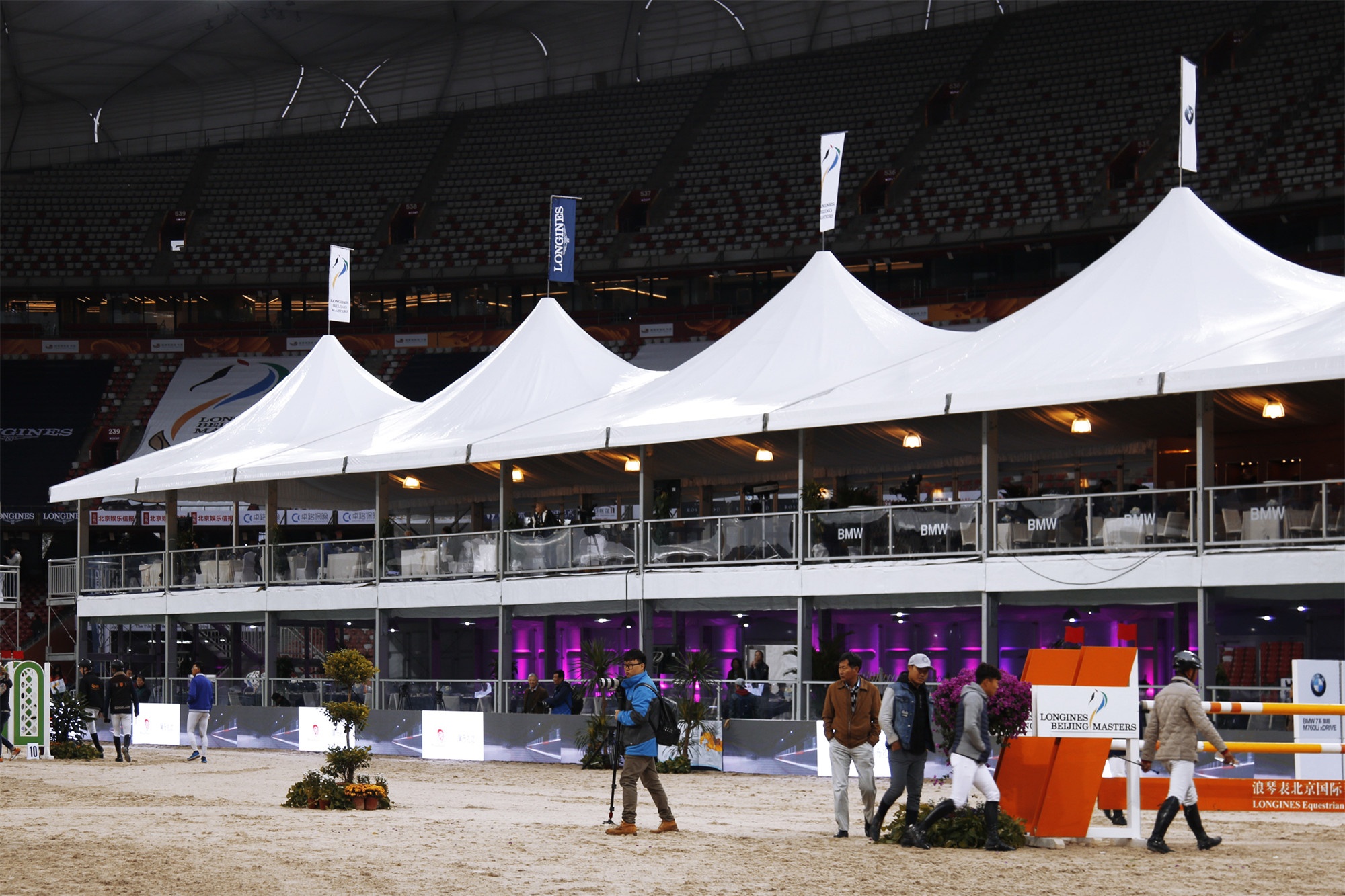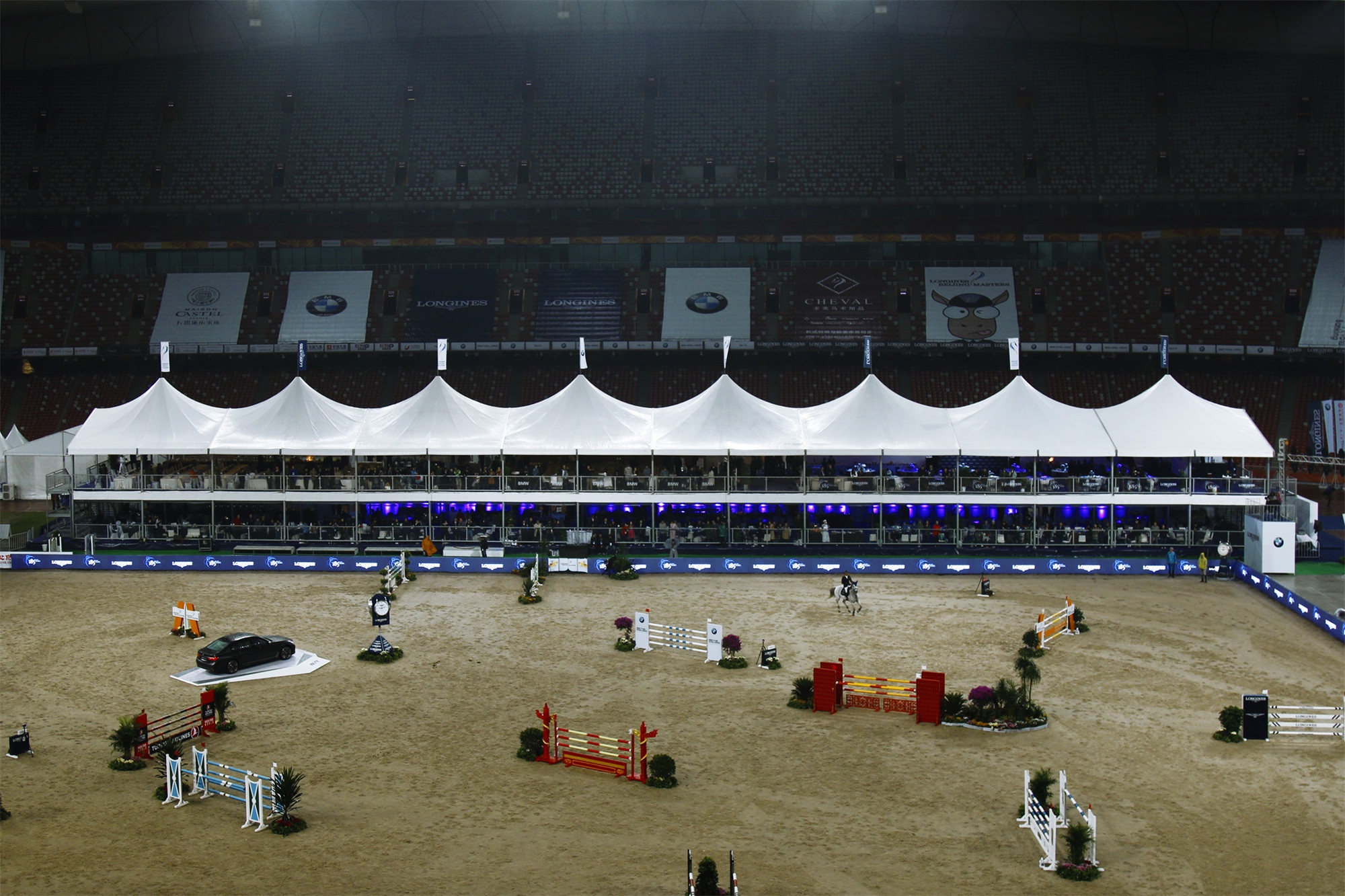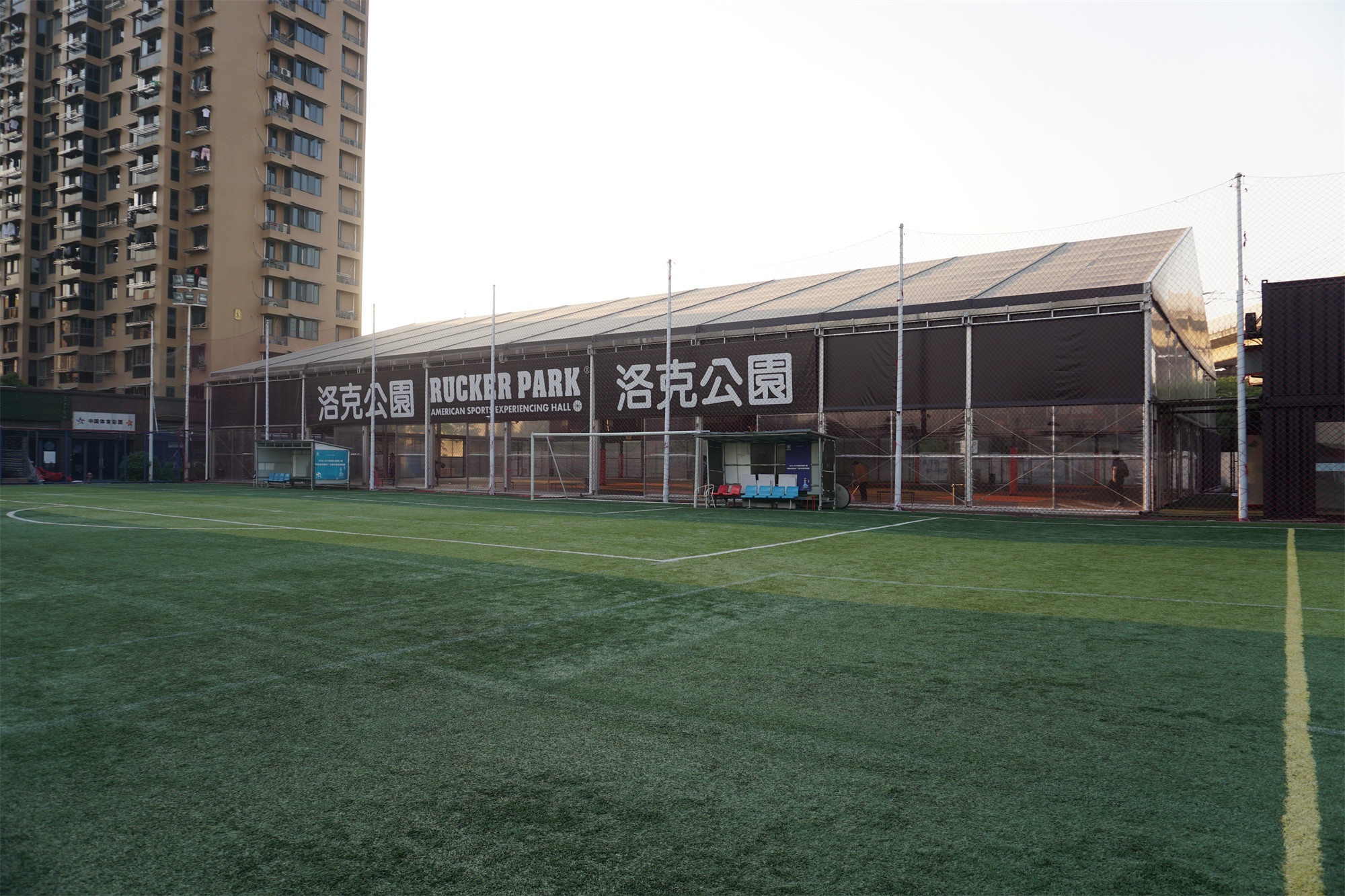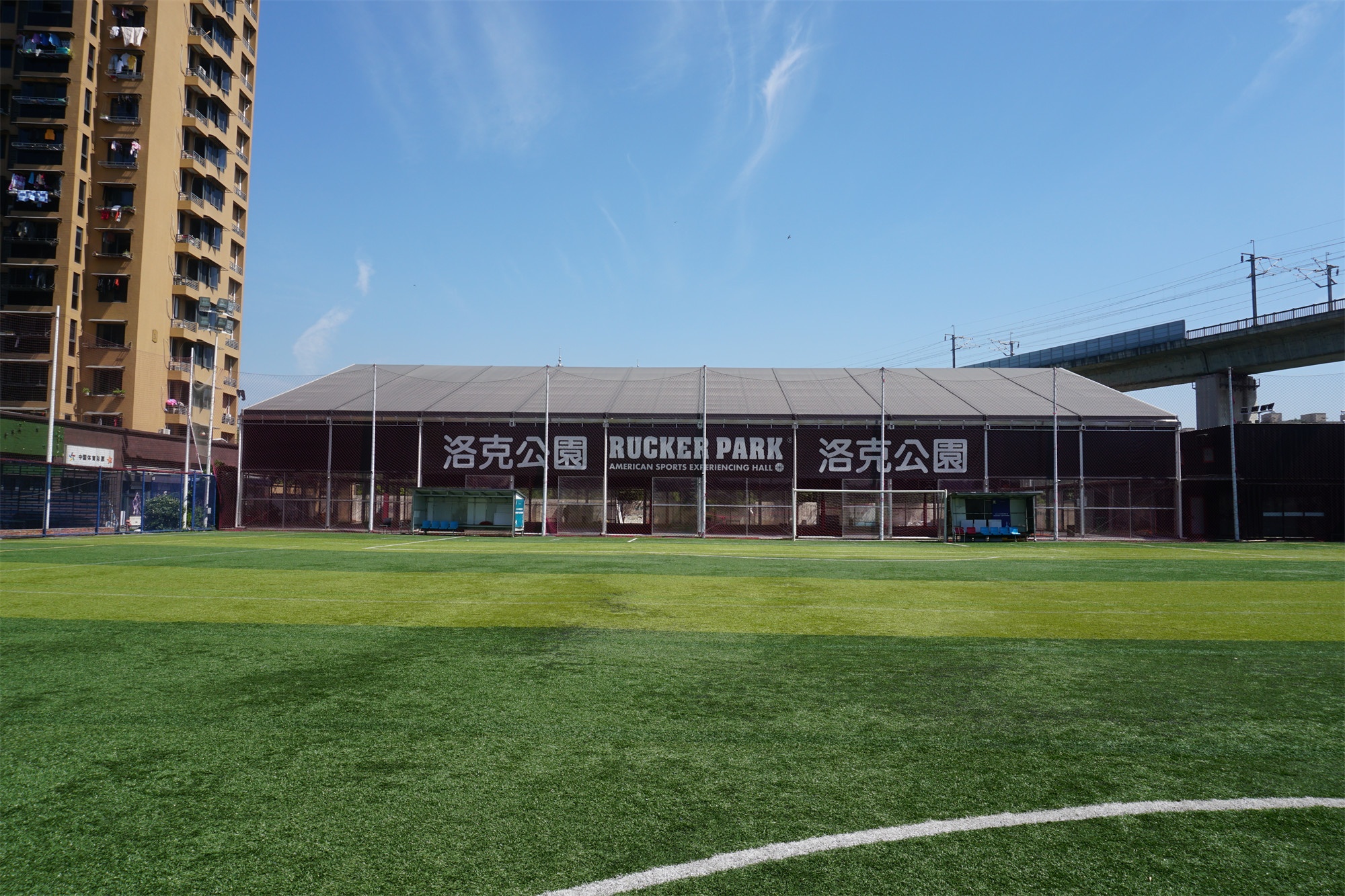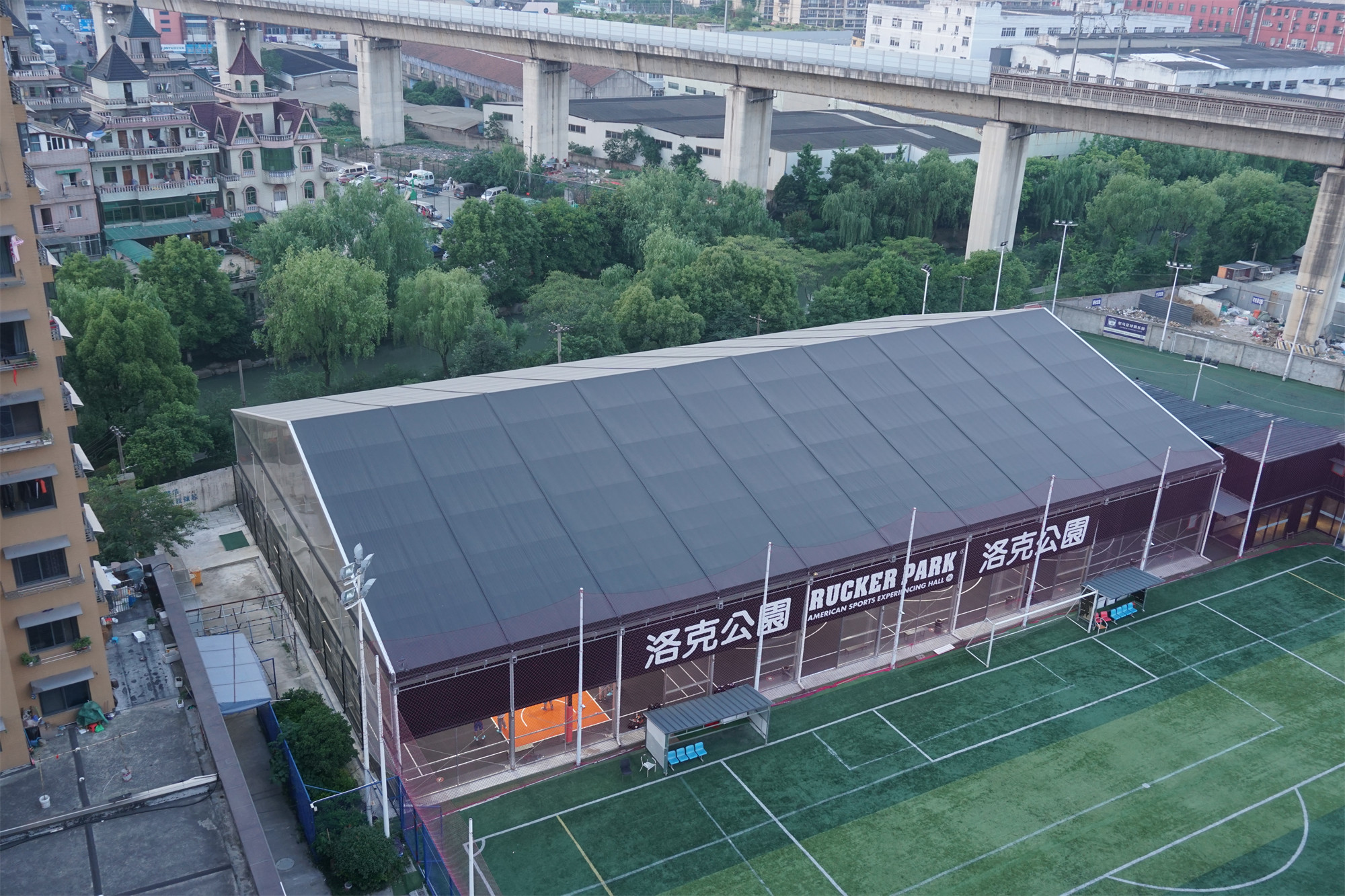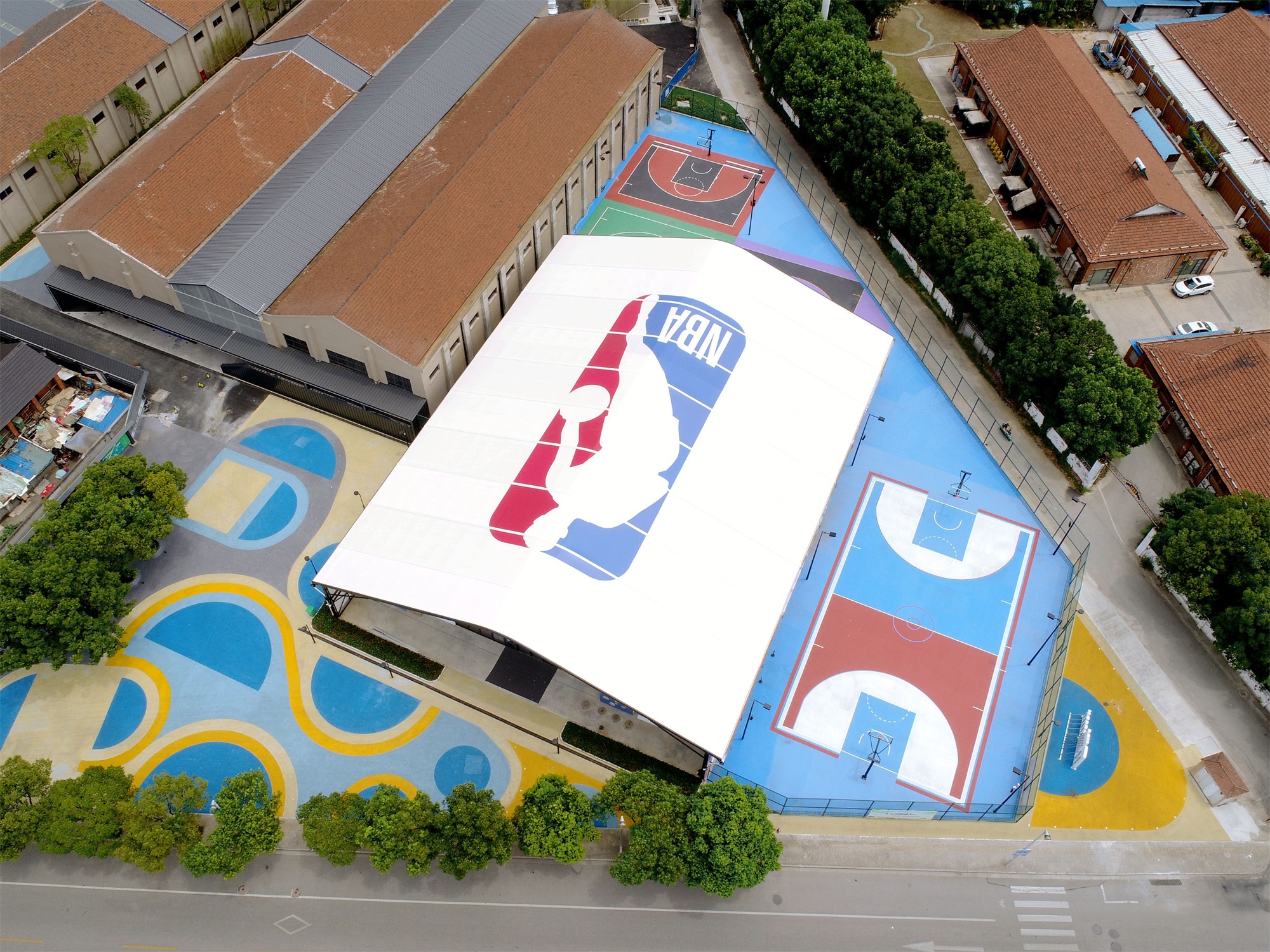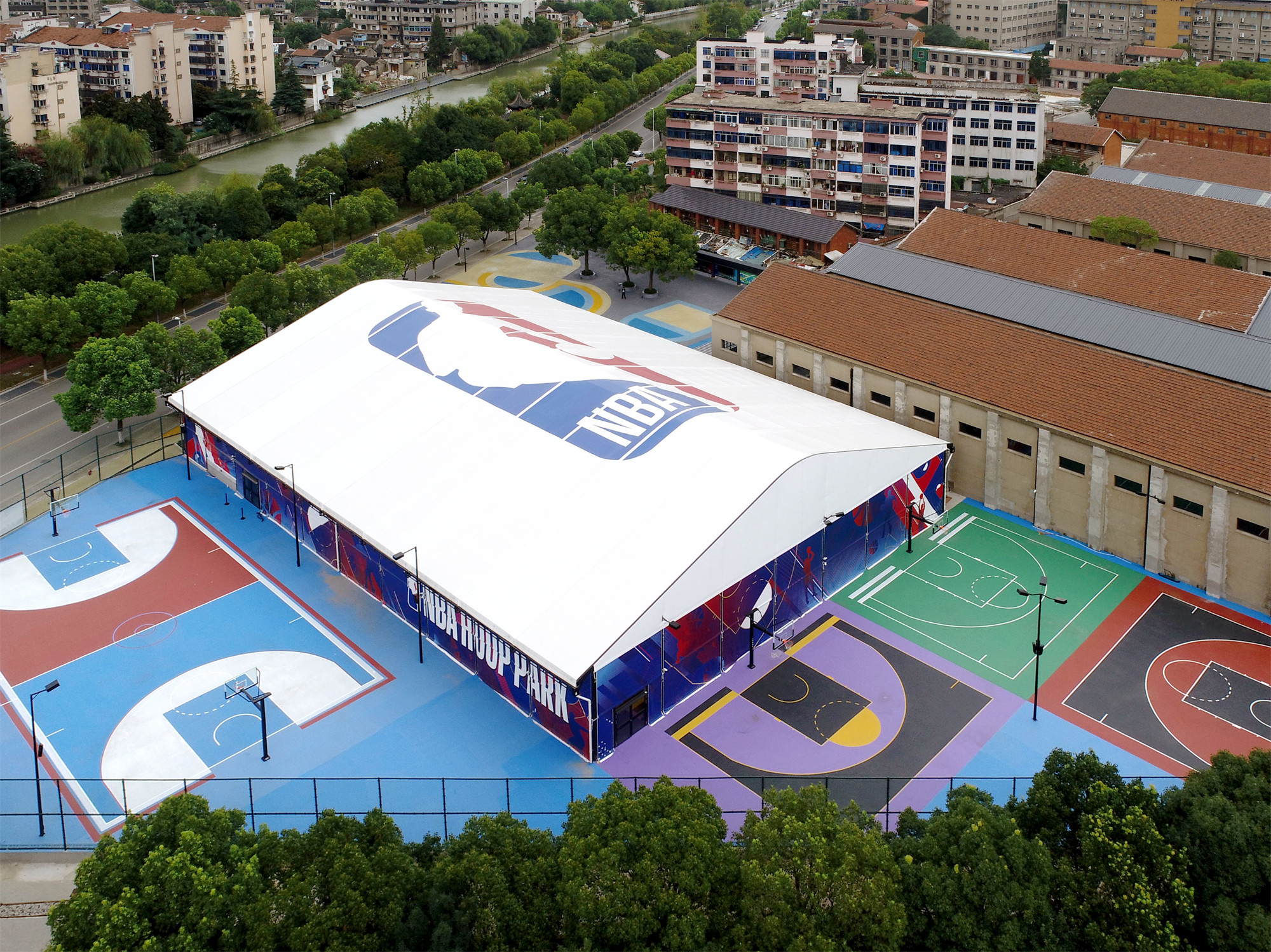 Sports Event Tents for Sale Details
| | | | | |
| --- | --- | --- | --- | --- |
| Span Whidth | Eave Height | Ridge Height | Bay Distance | Main Profile |
| 20m | 4m | 9.42m | 5m | 204x120x4mm (4 - channel) |
| 25m | 4m | 11.72m | 5m | 256x121x5mm (4 - channel) |
| 30m | 4m | 13.2m | 5m | 256x121x5mm (4 - channel) |
| 40m | 4m | 15.4m | 5m | 300x120x5mm (4 - channel) |
| 50m | 4m | 16m | 5m | 300x120x5mm (4 - channel) |
| 60m | 4m | 17m | 5m | 400x120x7mm (4 - channel) |
| 80m | 6m | 21.5m | 5m | 500x150x7/8mm (4 - channel) |
In addition to the price of the tent, transportation costs also should be considered. Transportation costs are variable according to the distance, weight, and cubic meter of goods. The freight is different for different countries and regions.
Frame struts: hard pressed extruded aluminum 6061/T6(15HW).
Fabric cover: high-quality double PVC-coated polyester textile; 100% waterproof; flame retardant to DIN4102 B1, M2, CFM; UV resistant, tear-resistant, self-cleaning ability, etc.
Connector: strong hot-dip galvanized steel
Allowed temperature condition: -30 degree Celsius +70 degree Celsius
Wind load: max. 100km/h
Snow load: 75kg/sqm (snow can't stay if use big degree roof pitch design)
Easy to assemble and disassemble
No pole inside, 100% available interior space.
Popular Sports Event Tents Styles
[products columns="3″ orderby="title" order="ASC" ids="4713, 4670, 4234, 3241, 3215, 3238″]
Do you provide tables and chairs?
Yes, we can provide the tables and chairs.
Do your tents have a waterproof function?
Our tents adopt PVC tarpaulin, which is waterproof.
Do your tents have a fireproofing function?
Yes, our tent itself has inflaming retarding and it can make the open fire burn out automatically in two to three seconds.
Are tents available in different colors?
Yes, we can provide the different colors suit for your need.
Can I use a tent to extent my house?
Yes, if the site permits we can erect a frame unit adjacent to any building.
How many square meters you can install one day?
About 2000sqm can be installed in working hours in a day.
To install a common clear span tent need how many people?
Generally speaking, installing a small or medium-sized clear span tent needs 6 people.
What other safety considerations should you know?
The importance of safety as related to the site survey cannot be over-emphasized. Considerations should be given to obstructions, location, weather, wind exposure, access, exit, and anchoring stability. All tent installers must be aware of and adhere to applicable building codes and fire regulations. Finally, a complete quality checklist would assist in completing a safe installation and should be developed by each individual company.