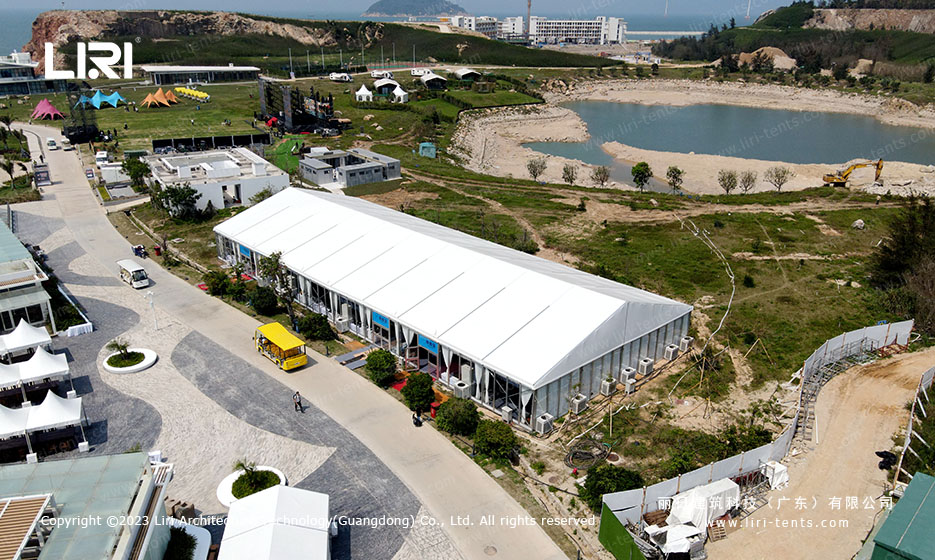 The difficulty of constructing a permanent building on an island surrounded by sea can be imagined. Not only that, but transportation costs, labor costs, waste disposal, and other issues are very obvious.
The prefabricated mobile building, which is a low-cost, short-lived, and fast-working solution that you want to use on the island, is the solution that makes the difference.
Create An Island With A Difference
Liri-tents event tents are modular in design, with a wide span of 3-80 meters to meet the needs of different venues. The length can be freely planned, and more importantly, it is easy to transport, and assemble on-site without welding and cutting, and produces no construction waste.
This event tent is designed with a transparent glass curtain wall, which not only makes the tent feel more exquisite but also enhances the lighting effect inside. An added advantage is that you can enjoy the coastal view directly from the inside.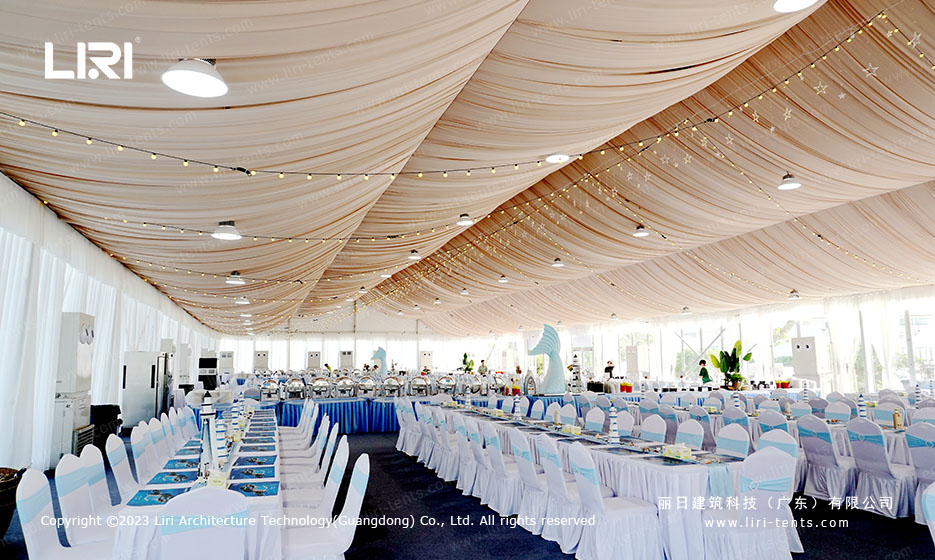 The extra large interior space has no limitation in arranging, creating a suitable atmosphere according to the holiday theme decoration. Compared to traditional buildings, outdoor event tents are more spacious and closer to nature, allowing people to enjoy a different experience while dining. Whether it's the lighting system, air conditioning, TV, or curtains, all can be flexibly wired to enhance the freedom of design and create a better outdoor indoor environment.
Liri-tents event tents have more uses than banquets such as weddings, meetings, ceremonies, launches, etc. Liri-tents event tents can meet your needs, not only can they be built in one day, but they can also be disassembled at any time without damaging the ground environment.