Clear Span Event Tent Manufacturer
Established in 1997, Liri Architecture Technology (Guangdong) Co., Ltd is mainly engaging in the design, manufacture, sales, and rental of aluminum and PVC clear span tent structure systems. Liri Tent focuses on meeting all kinds of temporary space demand for large exhibitions, festivals, event activities, sports, and warehousing by providing flexible outdoor mobile structures. Liri Tent locates in Xinqing Science & Technology Industrial park, Zhuhai, China. The company has reached total assets of 300 million RMB, over 500 employees, and a 121,600 sqm factory building area. In addition, there are branch offices in the U.S., Africa, Thailand, Beijing, Guangzhou, Shanghai, and Changsha.
The dimensions of the clear span structural activities range from 3m to 100m. These canopy top shapes include conventional A-tops, arch tops, pagodas, hexagons, polygons, and geodesic dome shapes. We offer you a complete and perfect solution for temporary movable space.
With superior production techniques and a professional engineer team who mastered the core tent technologies, Liri Tent obtained dozens of national invention patents, developed a product line of 45 tent series 359 single products.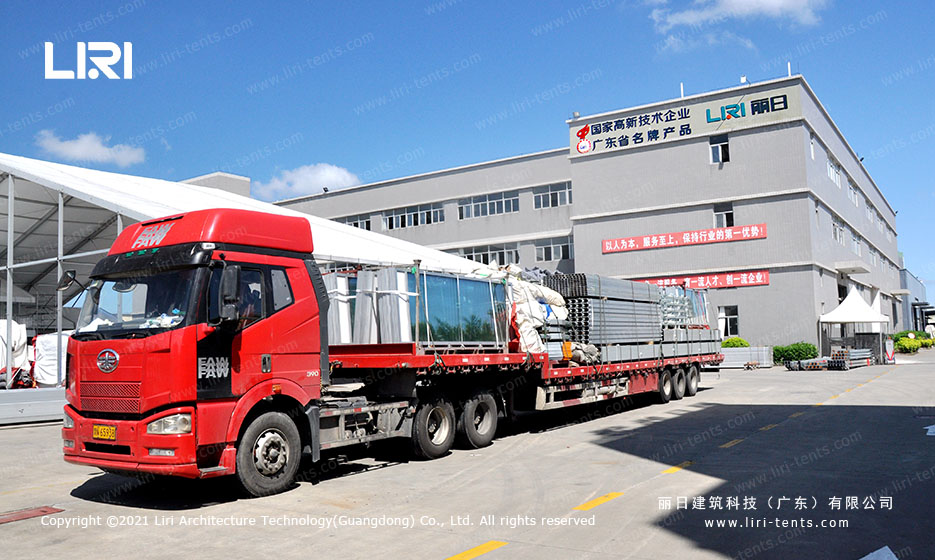 We are the most reliable tent supplier in China. We are more concerned about the quality and the after-sales service than you.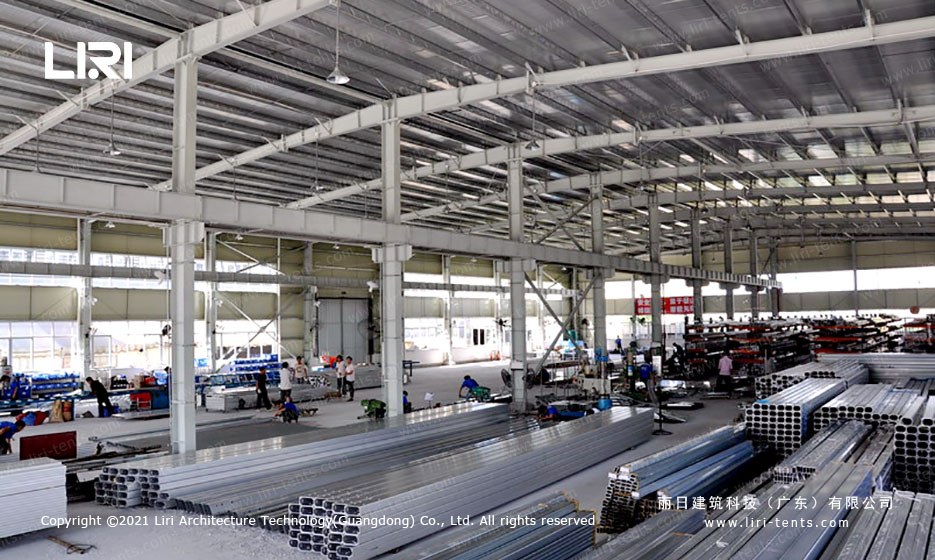 We are the largest tent production base in the world with 100,000 sqm. Additionally, we have the most advanced equipment–CNC.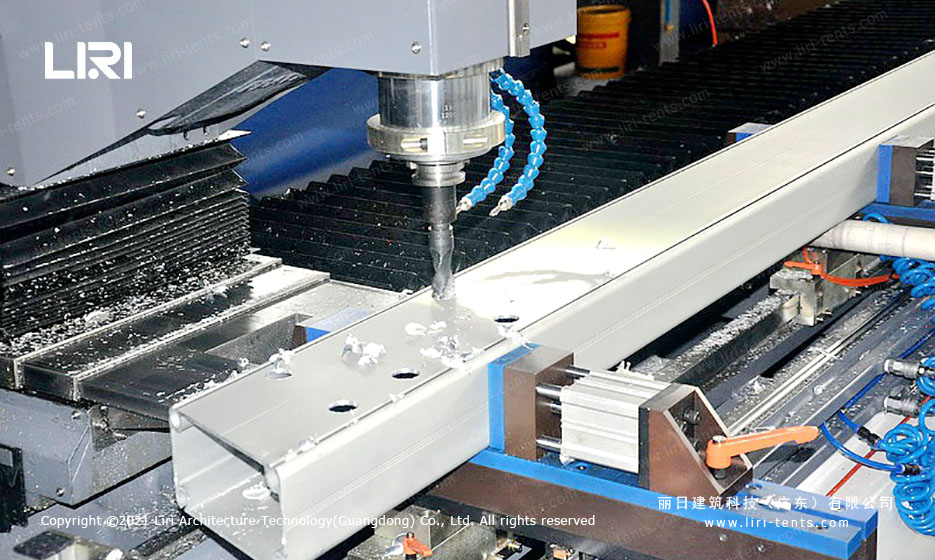 We have our own shipment department, we can handle it. All you need to do is wait to receive your goods. We will handle it for you.